Pro-Kremlin group seeks to strip Navalny of attorney status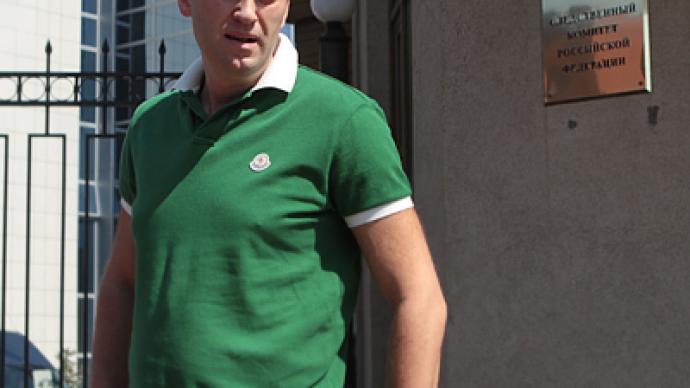 The Nashi youth movement has asked a court to strip opposition activist and blogger Aleksey Navalny of his attorney status because of his election to the board of directors of the Russian flagship airline Aeroflot.
The activists of the movement claim that Navalny had breached the principles of an attorney's work, as Russian law states that attorneys cannot be engaged in any activities other than legal practice. Lawsuits were filed to two district courts in Moscow, but so far there is no information as to whether any proceedings have commenced.The Nashi activist who is leading the current attack also attempted to strip Navalny of his attorney status in November 2011 by claiming that it had been received in violation of legal norms. The Moscow Bar of Attorneys, however, refused to investigate the claims, citing the absence of the necessary legal mechanism.Navalny was elected to the Aeroflot board of directors in late June this year. His candidacy was backed by the National Reserve Bank, the holder of about 15 per cent of the airline's stock. The bank belongs to Aleksandr Lebedev, a billionaire KGB veteran who recently announced plans to sell all his businesses in Russia and leave the country. He claims he is being pressured by authorities over his anti-corruption initiatives. However, analysts noted that as the Russian state holds a controlling stake in Aeroflot, Navalny's election would hardly be possible without approval from the government. The news about new legal proceedings against Navalny came one day after the opposition leader announced through his blog that he had found a bug in the office of his non-profit organization, the Endowment for Fighting Corruption. The activist claimed that he scanned the office for bugs just for fun and the results were unexpected. Police began a check into the suspected eavesdropping but have not yet instigated a criminal case.