Press freedom survey overlooks changes – Russia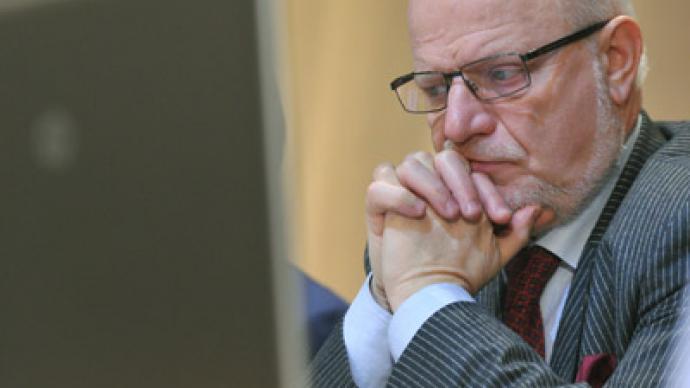 The latest freedom of the press rating released by Freedom House failed to notice positive changes that have recently happened in Russia, which is odd, believes the chairman of the Russian presidential council for NGOs and Human Rights.
"I do not consider this rating to be adequate," Mikhail Fedotov said straightforwardly in his interview with the Interfax news agency. The interview was in response to the release of the annual survey of the freedom of the press worldwide by the US NGO Freedom House. The report put Russia on the 172nd place of a total 197, alongside Zimbabwe. "Not everything is all right with the freedom of the press in our country. But over the recent period, especially over the past year, the situation has changed to such an extent that placing us in 172nd place is, at least, not a professional approach," Fedotov stated. The official elaborated that Russian authorities ordered to create Public Television, decriminalized insults and slander and toughened the punishment for obstructing journalists' work to six years in prison."These are very serious steps made by President Medvedev on the initiative of our council. It is strange that our American colleagues failed to notice them. However, it is much more important for me that the changes get noticed by the glasnost [transparency] opponents in our country. We expect our colleagues in foreign countries to see this situation and to be ready to help us. But when they do not see it, it is very difficult to expect adequate help," the agency quoted Fedotov as saying. The report, which put Russia at an extremely low level of the freedom of the press, stated that journalists in the country are subject to systematic pressure, especially on national television. At the same time, Freedom House gave Russia a one-step rise in the 2012 edition of the annual survey.
You can share this story on social media: