Russian HR Council alarmed by attack on journalist
Published time: 9 Aug, 2011 12:43
Edited time: 9 Aug, 2011 16:43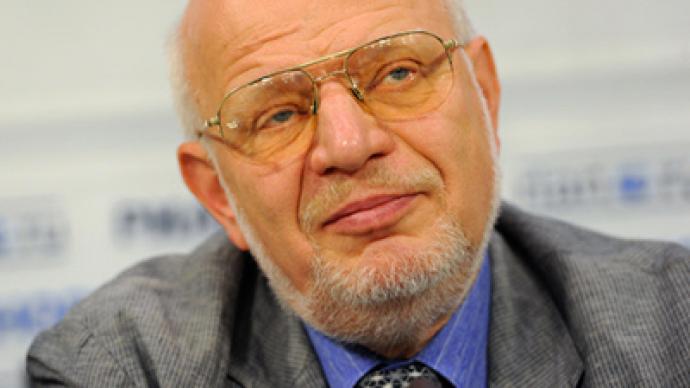 The head of the Russian Presidential council for human rights has urged law enforcers to protect a newspaper in South Russia which has become a target for physical attacks and economic pressure.
The head of the council, Mikhail Fedotov, asked the Prosecutor General's Office to react to a situation with the Anapa newspaper from the city bearing the same name, located in the Krasnodar Region in the south of Russia."The Council will closely follow the situation, which we see as very dangerous," Russian news agency Interfax quoted Fedotov as saying on Tuesday.
The statement was made after an attack on the Anapa newspaper correspondent Vyacheslav Martynov, as well as reports that city authorities have demanded that the newspaper vacate the office building it currently occupies (as the building belongs to the city).
"The local authorities are trying to evict the editors from the office, which was handed to them under an agreement ten years ago and was in compliance with the Law on State Support for the Mass Media and Book Publishers. By claiming that the law went out of effect in 2005, the local authorities want to regain its ownership rights to the building," Fedotov said. He added that if the city administration succeeds, this could cause a wave of similar evictions throughout Russia. "The Law on State Support for the Mass Media, passed in 1995, allowed thousands of newspaper editorial boards to gain possession of the buildings they had previously occupied. Now, thousands of journalists could find themselves evicted," the Human Rights official said.
The attack on the Anapa newspaper reporter Vyacheslav Martynov took place on July 26. At 07-40 in the morning, several assailants ambushed the reporter in the stairwell of the apartment block where he lives, knocking him to the ground and kicking him repeatedly repeatedly. The reporter started to shout and the neighbors alerted the police. Martynov was taken to a hospital with minor injuries and a criminal case was opened to investigate the incident.
Martynov's wife told the police and reporters that the attack was likely connected with her husband's work.Martynov's wife works at the same newspaper as an editor. She said that Martynov had written articles on the illegal construction in the beach zone, as well as stories that exposed the wasting of funds by the city administration. Mrs. Martynov also said that her husband had been attacked before, and a short time earlier someone had set their apartment door on fire.
The woman also complained that in the latest incident, the police detail arrived too late. The head of the city directorate of the Interior Ministry has ordered a special investigation into this claim.