Presidential Council prepares strategy for interethnic peace - report
Published time: 4 Oct, 2012 11:46
Edited time: 4 Oct, 2012 15:46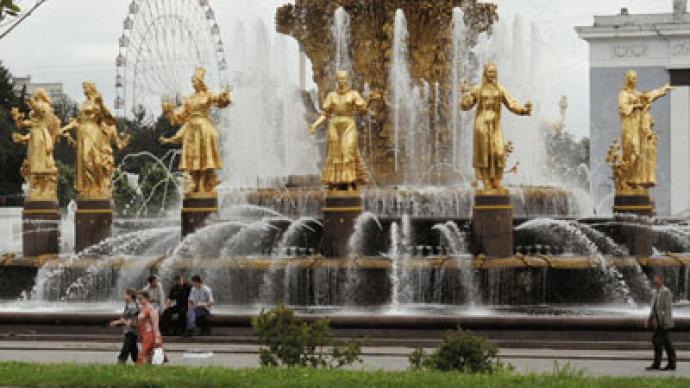 Heads of Russian regions that allow interethnic strife on their territories face punishment under the new regulation.
In yet another attempt to ensure the peaceful coexistence of the almost 200 different nationalities that live in Russia, the Presidential Council for Interethnic Relations has developed a new strategy of interethnic peace, writes Izvestia daily.
The document stresses banning the propaganda of extremist ideas, but also includes serious amendments to the current laws.
In particular, it suggests making Internet Service Providers responsible for hate posts on the internet. The program also includes the ban on mentioning ethnicity in political propaganda, including party programs and election campaigns. Finally, the draft includes the law banning the rehabilitation of Nazism and glorification of Nazi criminals.
The authors of the strategy also hold that the heads of Russian regions must be made legally responsible if their action or inaction leads to interethnic conflicts. A similar suggestion was voiced earlier by Ramazan Abdulatipov, the head of major NGO Assembly of the Peoples of Russia. The activist promised to submit to parliament a bill introducing civil servants' responsibility for ethnic strife in September or in October this year.
The plan includes the constant monitoring of mass media and social networks by means of a special system that includes public organizations, journalists and law enforcers. The leadership of this organization will report annually to the government and the recently-created Presidential Council for Interethnic Relations, headed by President Vladimir Putin himself.
Other measures include government presence on social media, development of internal tourism and a major check of school programs and textbooks for correct explanations of interethnic relations.
The newspaper quoted an unnamed expert as saying that the draft budget of the program is estimated at 1 billion rubles (over US$30 million). The final draft of the document will be submitted to the president before December 1 this year.