User ID required to view polling station webstreams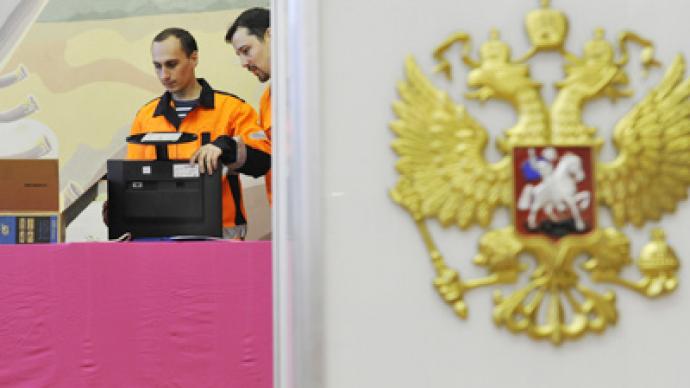 Internet users will be able to watch live transmissions from webcams installed at polling stations, but to do this they will have to provide their user ID, the Communications Ministry says.
This is needed to avoid overloading of the system, specialists explain. Live broadcasts will be available on a special website now under construction. In order to get access to the video link, users must register. This could be done through popular Russian and international social networks, Vkontakte, Odnoklassniki, Facebook or Twitter. If a user does not have a social network account, he or she can simply register on the website. Developers promise that this will be a pure formality and will only require a login and a password.  Registration is a necessary measure to guard against overload, officials explain."Internet projects tend to go down. Google, Yandex [Russian search engine] and the Olympics website have all gone down on several occasions," said deputy Communications Minister Ilya Massukh. "All this because they wrongly estimate the number of potential users coming and their preferences."According to experts, the online broadcast will allow around 25 million people to follow the poll. In order to be able to do so, a person should register on the website before March 3. It will be possible to choose several ballot stations and create a kind of playlist in advance. On election day itself, they can surf from one live stream to another monitoring the situation.
You can share this story on social media: