Russians losing interest in political life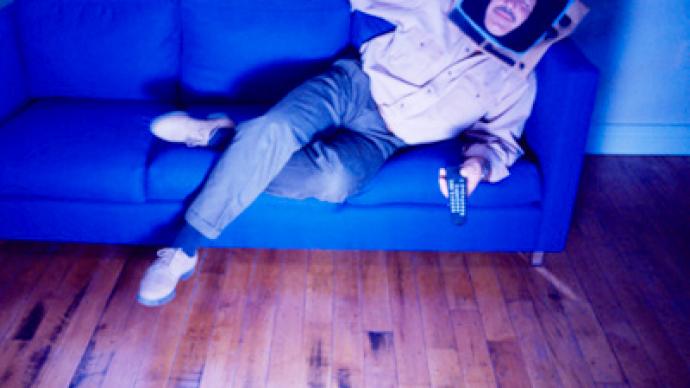 According to a poll, Russians have been gradually losing interest in politics over the past six years, with up to 59 per cent of citizens being currently indifferent to what is going on in the political life of the country.
With two major election campaigns approaching – the parliamentary in 2011, and the presidential in 2012 – the All-Russian Public Opinion Research Center (VCIOM) has carried out a survey to find out how important politics is for ordinary people and what media sources they prefer when it comes to political news. The poll revealed that the number of citizens who pay attention to political news has dropped from 48 % to 39 % since 2005. The majority of the so-called "depoliticized" people are younger than 45, poorly educated, those who usually ignore voting and, also, villagers. On the other side, the middle-aged, pensioners, and highly educated people and supporters of opposition parties are interested in politics. Almost half (45 per cent) of the citizens of Moscow and Russia's northern capital, St Petersburg, also wanted to know about political events. 46 per cent of those questioned said they regularly discuss politics during dinner in the kitchen. Such political kitchen talk is a tradition that goes back to Soviet times, when criticizing the Communist party and leadership was impossible in public.  Meanwhile, more than a third of respondents – 37 percent – totally ignore the political sphere of life. The majority of them are youngsters (43 %) and citizens who believe that the current political situation in Russia is not as interesting as it used to be (36 %).  Notably, people's preferences concerning the sources where they get news have also changed. The only mass media that managed to stand its ground is television, with about 80 per cent of citizens considering it an important source of political information. 44 per cent of people read about political news in newspapers, and slightly more than a third of respondents listen to the radio. The Internet scored fourth, but keeps gaining popularity. The number of Russians who prefer to surf the web for news has increased from 29 per cent in 1999 to 47 per cent in March 2011. Once very important campaigning instruments – canvassers, billboards and leaflets – have lost their influence in the political arena by about 50 % within last twelve years. The head of VCIOM, Valery Fedotov commented to the Kommersant daily that such "purely political methods" of delivering information as organizing gatherings, demonstrations, handing out agitation leaflets are now less interesting to people and therefore less efficient. However, he pointed out, that does not mean that politicians will not use them, since TV time remains pretty expensive, the press is becoming less popula,r and Internet users refrain from voting.
You can share this story on social media: