Politkovskaya's killer hoped to 'intimidate journalists and authorities' - investigator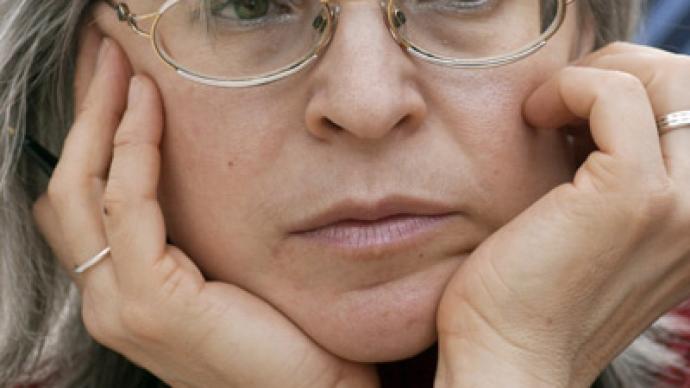 The assassination of journalist Anna Politkovskaya wasn't just retaliation for her investigative reporting – it was also meant to send a message, a senior investigator involved in the ongoing high-profile case claimed.
After studying the last six years of Politkovskaya's life "under a microscope," senior investigator Petros Garibyan is convinced that the murder of Politkovskaya was designed to send a disturbing message."In my opinion, the person who ordered the crime did not seek to take revenge on Anna Politkovskaya for her critical articles alone," Garibyan said in an interview published in Kommersant on Friday. "First and foremost, he needed a demonstrative, high-profile act aimed at intimidating… journalists, society and the authorities."Whoever was behind the contract killing apparently intended to send a powerful message to authorities, since the 47-year-old Politkovskaya was killed on October 7 – Russian President Vladimir Putin's birthday.It was not simply a coincidence, since the killer had "every chance to commit the crime earlier," Garibyan noted.On October 7, 2006, Politkovskaya was found dead in the entrance of her apartment building. Given the nature of the murder – she had been shot twice in the chest, once in the shoulder and once in the head at point-blank range – it was described by investigators as a contract killing.When some quarters of society suggested that Politkovskaya was killed due to her criticism of the state authorities in their handling of the Chechen conflict, President Putin publicly asserted that the authorities had absolutely nothing to gain from her death.Though Politkovskaya was "well-known in journalistic circles," her influence on political life in Russia "was minimal," Putin said shortly after her death. "In my opinion murdering such a person certainly does much greater damage from the authorities' point of view, authorities that she strongly criticized, than her publications ever did," the Russian leader said.Meanwhile, the investigation never focused on several individuals who some believed were possible suspects in the case.Garibyan noted that there has "never been any reason to question" Chechen leader Ramzan Kadyrov, nor the former Chechen militants' envoy Akhmed Zakayev, although much of Politkovskaya's writings harshly condemned human rights violations that took place during the Chechen conflict. Investigators also decided not to question Boris Berezovsky, the Russian businessman living in self-imposed exile in London, despite his publicly declared desire to foment civil unrest in Russia.Garibyan said there was an "absence of reliable information" implicating any of these individuals in the crime, he said.