Political complaints remain a rarity in Russia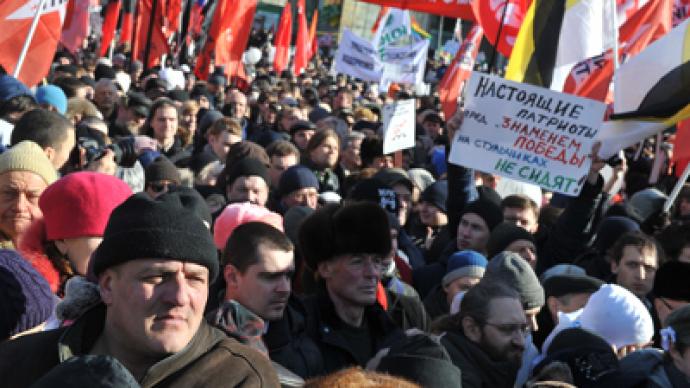 Of the 26,000 complaints received by Russia's Human Rights Commissioner in 2011, just 1.8 per cent dealt with the subject of political rights.
However, the small amount "does not play down their significance," Vladimir Lukin noted on Monday during a media conference, where he presented his annual report on the human rights situation in the country. Speaking on the subject of protest activities, the ombudsman pointed to the authorities simplifying the procedure for obtaining permission to hold such rallies, which would have been impossible in the past. President Dmitry Medvedev has welcomed the civic involvement in the political process, saying it shows the maturity of Russian society."This means that society is growing up," Medvedev said during a meeting with Human Rights Vladimir Lukin in February. "Participation in political life, including going to rallies, gives far more possibilities than just taking part in presidential or parliamentary elections… The main thing here is that both protesters and law enforcers act decently, in strict compliance with the law." Lukin also praised the "professional work" and "politeness" of police during such actions. The report also touches upon the course of the parliamentary elections that were held in December. Lukin mentioned that the document refrains from political assessments, rather focusing on the formal side. Among the drawbacks of the election, he mentioned the "lack of electronic tools for voting, count of votes and transfer of processed information." In addition, the commissioner criticized "the cautious stance of election commissions towards the civil control of elections.""Even my own attempt to check alleged election violations was taken as an attempt to interfere into the work of the election commission," Lukin observed.As a result, he added, there were cases when law-enforcement officials initiated the check of individuals who filed complaints, as opposed to the alleged violations they reported.
You can share this story on social media: