Russia, Poland complete investigation in presidential plane crash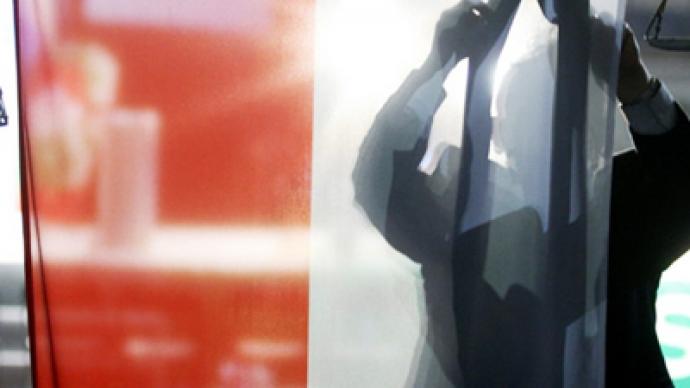 Russia's Prosecutor General's Office will provide Polish authorities with documents of the joint investigation into the crash of the late President Lech Kaczynski's aircraft.
The joint investigation actions by Polish prosecutors and Russian investigators have been finalized, the Investigative Committee reported on Wednesday.In January, the Interstate Aviation Committee (IAC), which also investigated the incident, published a report saying that the main reason for the plane crash was the crew's refusal to use an alternate airfield. The pilots reportedly ignored warnings from air-traffic controllers.However, prosecutors are continuing their own investigation. Polish military prosecutors, Karol Kopchik and Yaroslaw Sei worked together with Russian investigators since the beginning of February. They were present at the interrogation of the Russian air-traffic controllers, who are considered witnesses from the airfield in Smolensk near to where the plane crashed on April 10, 2010.Polish prosecutors reportedly asked questions about the air-traffic controllers' qualification and their actions taken in the run-up to the reception of the plane with the Polish state delegation.The Investigative Committee reported on "the full understanding" between the Russian and Polish specialists, who worked together. It also said they cooperated in line with international treaties and Russian criminal procedure legislation. The officials from Poland's military prosecution were shown the contents of a safe at the IAC where the magnetic records from the flight recorders are being stored. The safe, which had been earlier sealed by Polish and Russian representatives, was opened on February 11, Russian Investigative Committee spokesman, Vladimir Markin told Interfax. He said the Polish prosecutors did not make any complaints about the conditions in which the records were stored.The Polish side will also get access to the criminal case on looting at the crash scene. Four Russian army servicemen have been accused of stealing personal belongings, including the bank cards of several deceased members of the Polish delegation. The case is now being translated into Polish for the families of the victims, Deputy Head of the Investigative Committee Aleksandr Sorochkin told Rossiiskaya Gazeta on Wednesday. He said the soldiers were aged from 19 to 26, and three of them had criminal records prior to their military service.Meanwhile, Warsaw is continuing its own investigation of the plane crash. Many Polish politicians have complained that the IAC report blame the accident only on the Polish pilots. Poland is not going to make any moves in the near future regarding the IAC report, government officials said on Wednesday. It will wait for the Interior Ministry to prepare its own report on the crash and the investigation.
You can share this story on social media: