St. Petersburg "secret elections" judged legal
Published time: 2 Aug, 2011 07:05
Edited time: 2 Aug, 2011 13:30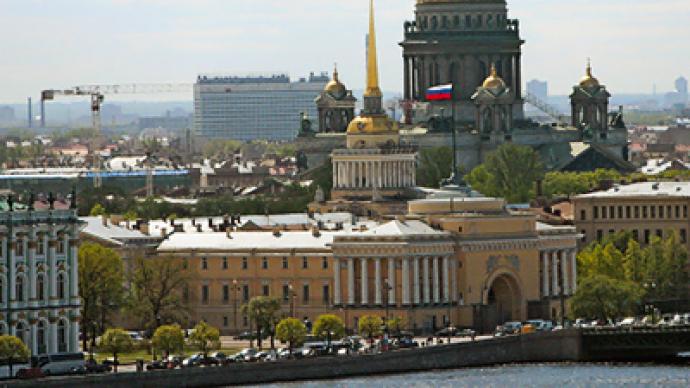 The St. Petersburg Election Commission has not found any violations in preparations for municipal elections in the two districts where the incumbent governor, Valentina Matvienko, is going to run.
­Members of the opposition had previously stated that the elections in the districts of Petrovsky and Krasnenkaya Rechka, set for August 21, are illegal, as they had not been announced in advance as required by the law.

"The City Election Commission has no questions whatsoever concerning these elections," its head, Dmitry Krasnyansky, told journalists.

He said an inspection has revealed that the announcement had been published in two official newspapers in those districts. This fact constitutes "sufficient grounds" to hold the elections. However, the opposition claimed that the notifications in the editions were overdue. Krasnyansky, however, had a reasonable explanation: members of the relevant municipal election commissions responsible for public relations had been on holiday.

Valentina Matvienko announced she had applied as candidate for the two city legislatures on July 31. Previously, members of Untied Russia had named other localities where the governor was going to run, the towns of Lomonosov and Aleksandrovskaya, near St. Petersburg. 
By the time Matvienko revealed her plans, registration for candidates had already been closed. This is yet another point of criticism from the opposition, who claim they were not able to nominate their own candidates. Oleg Nilov, a Fair Russia deputy from the St. Petersburg legislature, told Nezavisimaya Gazeta daily that the two "members" of his party who had allegedly registered to challenge Valentina Matvienko in fact had nothing to do with Fair Russia. The party has stated it is going to file a legal complaint.   

The incumbent St. Petersburg governor is set to become the Upper House speaker after its head, Sergey Mironov, leader of the left-center Fair Russia party, was recalled from the Federation Council. President Dmitry Medvedev has backed her candidacy. With the United Russia majority in the parliament, her approval as speaker by the senators is viewed as little more than a formality. However, Russian law provides that members of the Federation Council should be deputies, at least at the municipal level.

"We should realize that this election [to the Upper House] is formal. The president actually asked us to help Valentina Matvienko become the Federation Council speaker," United Russia deputy Vitaly Milonov commented earlier. 
The opposition, though, is not going to give up. The liberal Yabloko party has addressed president Medvedev directly, requesting a thorough inspection by the General Prosecutor's Office. In addition, a group of St. Petersburg residents sent the head of a state a demand calling for the dismissal of the governor.