St Pete governor moves to ban teenage suicide propaganda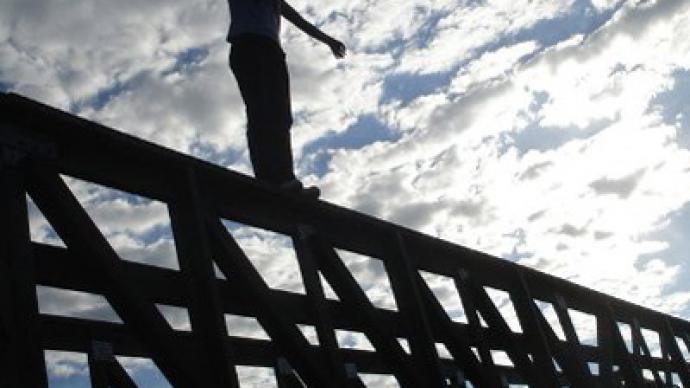 St. Petersburg governor Georgy Poltavchenko has suggested introducing a punishment for promoting suicide among teenagers.
"It is reasonable to create a legal framework for setting up control and implementing responsibility for the propaganda of suicide among teenagers and promotion of such information on social networks and websites," the official stated. This follows a deputy inquiry by one of the Yabloko party's leaders, Grigory Yavlinsky concerning the increased level of suicide among minors. The St. Petersburg governor has not yet given an official response as to whether the city authorities' measures are enough to counter the problem. It was reported that the number of children's and teenage suicides has soared since the beginning of the year. Investigators established that many of the young people found information on how to kill themselves on social networks and topical websites. In February, several such groups were closed in the Vkontakte social network, the Russian version of Facebook. Earlier this year Poltavchenko signed a bill introducing high fines for promoting homosexuality, transgender and pedophilia in the city.
You can share this story on social media: