'Cat stomping', loud sex set to be outlawed in St. Pete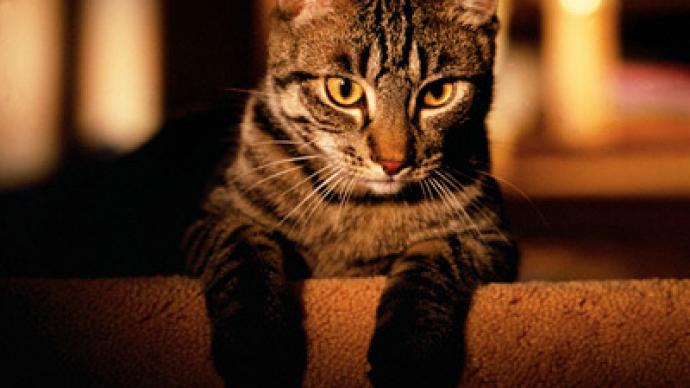 The legislative assembly in Russia's second-largest city has approved the first reading of a bill that bans all kinds of noise at night – from moving furniture to loud sex and "cat stomping".
The new regulations are amendments to the city law on administrative offences that currently bans only singing, shouting, whistling and playing musical instruments at night. At first, the people's deputies have amended the bill with a ban on furniture moving and knocking on walls. The media eagerly covered the initiative and politicians carried on by submitting and approving the bans on loud snoring, moving refrigerators (as refrigerators cannot be called furniture but still make a noise when moved) and, probably most bizarrely – "the stomping of cats". With these corrections the bill passed the initial phase, but by the time of the first reading it appeared that there are many more ways to make noise at night. Deputy Aleksey Timofeyev (of the United Russia faction) told the assembly that he had received numerous letters in which voters complained their neighbors were making too much noise during sex. The politician also asked the legislators to "solve the problems of those who suffer from howling dogs", but did not specify if he was acting from his own experience or on behalf of the electorate.The amendments were approved as the bill passed the second reading and apart from this the legislature agreed to set up a special working group that will develop more bans.The only protest came from the youth branch of the liberal party Yabloko. The activists wanted to put a bed near the office of the legislative assembly so that a man and a woman could get into it and "imitate the movements that could potentially make noise" thus demonstrating the absurdity of the initiative. However, the protest remained only a promise, for at least two reasons – the failure to deliver the bed and a warning by the police who said that there is a ban on installing "architectural forms" in the historical city and promised to detain those concerned.Members of the Russian Public Chamber – the top consultative body for Human Rights and legislation – said they were puzzled by the initiative and found it rather weird. Lawyer Anatoliy Kucherena noted that for some reason the "untamed legislative creativity" often originated in St. Petersburg, before calling the noise ban bill "a joke". Another member of the chamber, Iosif Diskin, soberly noted the limits should be based on the level of noise, not on its source.