No little monsters: Russian MP urges underage ban for Lady Gaga gig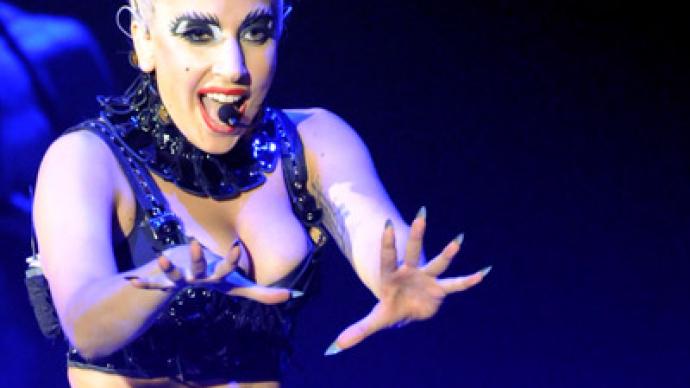 A deputy of the St. Petersburg legislature said that children under 18 should be banned from attending Lady Gaga's upcoming show in the city, adding that any normal person would find it difficult to watch the show.
"When reckless football fans come to the city the authorities are always keeping a close eye on them. But this is from a different category of hooligans – business hooligans," deputy Vitaliy Milonov said in an interview with Interfax. "Without any doubt the state must put this under control, and what I want to achieve is that the organizers of the concert receive an official warning that persons under 18 should not be allowed to attend this concert," Milnov said. "Another question is that a normal person will find it difficult to attend this concert. It is better to look at perfection than at deviations and anomalies."The deputy added that he was sure the concert will be a hit regardless of restrictions, and that tickets would sell out. Lady Gaga's St. Petersburg show is scheduled for December 9. The pop superstar will also put on a concert in Moscow on December 12 as part of her 'Born This Way Ball' world tour. Milonov is known as the author of St. Petersburg's law banning propaganda promoting homosexuality and pedophilia to minors. After Madonna's concert in the city on August 9 of this year, the politician claimed that the US star violated the law when she asked the public to raise their hands and show pink bracelets as sign of support for discriminated minorities. A short time later, a group calling itself the Trade Union of Russian Citizens sued Madonna for 333 million rubles (over $10 million) in compensations for moral damages since, they claimed the singer's statements were blasphemous and damaging to the cultural foundations of St. Petersburg.The St. Petersburg Directorate of the Investigative Committee announced on Tuesday that they had reviewed the lawsuit against Madonna and decided that the case did not full under the jurisdiction of their agency. The case was then forwarded to the city branch of the Prosecutor General's office.