People of Belarus and their desire for change
Published time: 19 Jul, 2011 08:38
Edited time: 19 Jul, 2011 13:42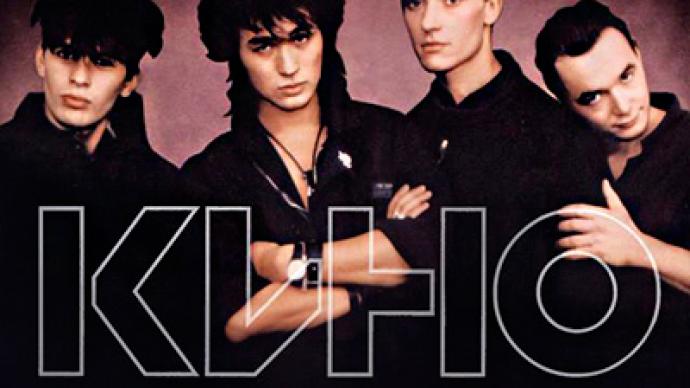 The Belarusian opposition has reported that the authorities have blacklisted a number of rock songs from the national radio for calling for change and glorifying freedom.
­ If true, this measure has come at a time when the latest official poll shows that over 95 percent of Belarusian citizens have completely ruled out the prospect of participating in protests of any kind.
The Polish television channel Belsat (a special project of the Polish Foreign Ministry which broadcasts in Belarus) reports that a journalist working at the Belarusian State Radio told them about a list of banned songs. According to the journalist, special emphasis was given to "We are waiting for changes", a song by the cult Russian rock-group Kino that is largely associated with Perestroika and the subsequent collapse of the Soviet Union.

The journalist said that a lot of radio listeners had been requesting the song lately. Also, people asked for songs by the Belarusian rockers "Lyapis Trubetskoi" with titles like "Belarusian Freedom" (the original title is in English). Now, every listener's request is being checked several times before the presenter reads it out on air.

The Belsat also reported about a list of banned words handed to each presenter on the Belarusian State Radio.

The first reports about censorship in Belarus appeared this March, when opposition web-sites said that the state media had received instructions to never mention in their reports those persons who had been critical of the Belarusian regime and the country's president Aleksander Lukashenko. The list included Russian writers and performers, rock musicians and also Hollywood actors such as Kevin Spacey and Jude Law.

Belarusian officials blasted the reports of censorship as completely groundless. Information Minister Oleg Proleskovsky called the news a shameless provocation.
At the same time Belsat broke the news that the authorities had banned the song "We are waiting for changes", the authorities released the results of a telephone poll which clearly indicates that the Belarus people hardly want any changes at all.

The poll, conducted in June 2011 by the information and analysis department of the Belarus Presidential Administration, showed that 95.6 percent of the population categorically rejected the possibility of taking part in any protest actions whatsoever. 58 percent of respondents said they were content with their lives (Belarus has been hit with a severe economic crisis as the national currency continues to devalue and currency exchange is limited). 52 percent of those polled said they supported government measures to protect the economy, believing that the situation on the consumer market will soon be stable again.