­ Party competition of prime importance - Putin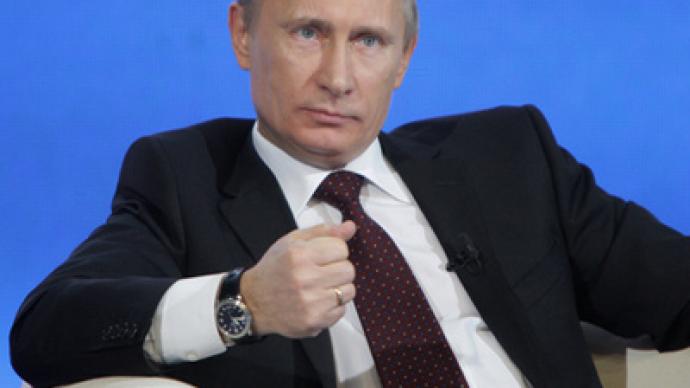 Prime Minister Vladimir Putin has warned Russia's largest political party to learn to put up with competition, echoing President Dmitry Medvedev's worries of a stagnating political system.
Russia's Premier says the "United Russia" party needs to prove its worth to the people by actions, rather than just words. Vladimir Putin, who heads the party, spoke at a regional conference in the Far Eastern city of Khabarovsk on Monday. TASS news agency quoted the Prime Minister as saying, "We are working in a competitive political system and, quite naturally, we get criticized by our competition, and a fair share of constructive criticism helps us avoid many mistakes. But in order to keep beating the competition, we must learn to prove our worth by concrete action, by helping our citizens with concrete problems."Putin added that the "United Russia" party, which holds a majority of seats in the State Duma, needs an effective system of popular feedback. "We need to involve more people in a dialogue, at a regional and local level. We must not forget that our party is responsible for carrying out plans we have promised, and for providing concrete results," Putin said.The Premier's warning echoes worries voiced by President Dmitry Medvedev last month, when he said Russia's political stability is threatening to turn into stagnation if the level of competition is not stepped up. The president has already proposed making life easier for the opposition by granting them equal media coverage and lowering voting quotas for their entry into parliament.The "United Russia" party was created in 2001 under the guidance of then-President Vladimir Putin, and has held a majority in the State Duma at every election since.