Parliamentarians push for possibility to contest court decisions
Published time: 17 Jun, 2011 11:13
Edited time: 17 Jun, 2011 17:15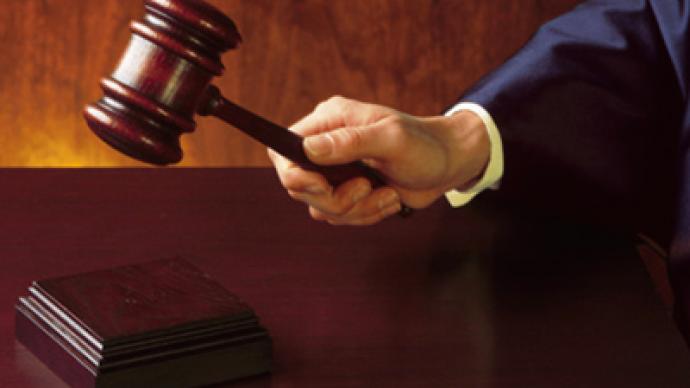 Russia's lower house, the State Duma, has drafted amendments to the Criminal Code which will change the principle of prejudice that is the presumption of veracity of court decisions.
­This would mean a return to a Soviet-era practice allowing investigators to contest court rulings if they believe they are wrong.

The initiative is now being discussed together with representatives of law-enforcement bodies, including the Investigative Committee, the Interior Ministry's Investigative Department, the Federal Security Service and the Prosecutor General's Office.

Currently the Criminal Code stipulates the following norm: "Circumstances established by an enforced court sentence are recognized by the prosecutor, the investigator and the interrogating officer without additional check." In other words, what has been proven in court is considered to be an undeniable fact.

It should be noted that this provision was only implemented about a year ago. Now both deputies and law enforcers are pushing for its cancellation. They say this is needed to fight fraud, extortion and fraudulent appropriation. As it turned out, the possibility of judicial error is rather high, but even if investigators find new evidence after a trial, they can do nothing as the court ruling cannot be reversed.

"Say a swindler was able to convince a court to make a decision in his favor," Duma Security Committee member Gennady Gudkov told Nezavisimaya Gazeta daily. "After this nobody can make a new ruling and evidence of his or her guilt crack up over the court decision."

Law enforcers give another reason in support of the initiative.

"Annually, investigators deal with 200 to 500 criminal cases of fraudulent appropriation and hostile takeovers of enterprises," commented Pavel Sychev from the Investigative Department of the Interior Ministry. "Half of those cases are hostile takeovers through court decisions."

Some deputies believe that prejudice should remain as a notion in the Criminal Code, but the corresponding article should be complemented with a limitation saying that a court decision remains in force until it is refuted by additional evidence.

This discussion is in line with President Dmitry Medvedev's initiative to tighten control over launching criminal cases. Opening the St. Petersburg Economic Forum on Friday, Medvedev said that he will soon submit a draft law on this issue to the State Duma.