PACE finds an 'Evil Empire'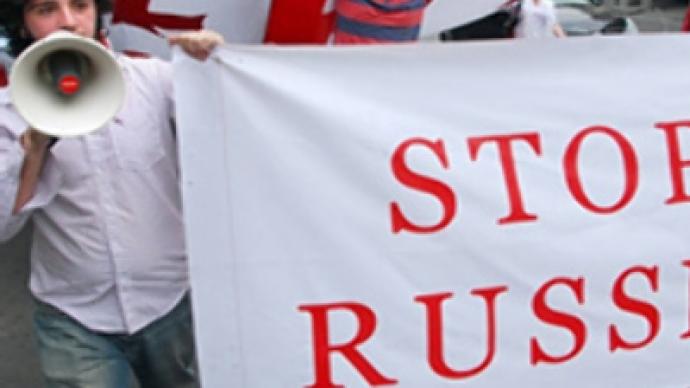 The third day of the PACE session was marked by severe criticism of and even insults to Russia. In an interview with Osetinfo.ru, Aleksandr Brod, the chief of the Moscow Bureau for Human Rights comments on the delegates' speeches and shares his views on t
Osetinfo.ru: How strong is the criticism of Russia?
Aleksandr Brod: Some speeches were extremely severe. Russia was accused, sometimes inappropriately. Some statements were like "the Russian Bear should be stopped", "Russian tanks entered Georgia and Georgia lies in ruins", "The tanks are not only in Georgia, but in this very hall, and in Europe". It was said the Russian occupational forces invaded a sovereign state, amid allegations of mass rape and looting by Russian servicemen. Similarities were drawn with the Rwanda tragedy and the topic of the USSR's invasion of Czechoslovakia was stirred again.
The Kremlin was accused of fearing democracy. Russia was called an "Empire of Evil", while a Georgian delegate spoke about the low corruption level in his country and about Russia's attempts to disrupt the peaceful process of democratisation in Georgia.
The question of issuing the passports of a foreign country to local residents was raised again. It was said that the Russian passports thus issued were forged.
Even those who admitted Georgia's injustice accused Russia of "insufficient actions to prevent the invasion of South Ossetia".
Some Western officials even made the absurd statement that Russia had sent its ships to South Ossetia's shores, which meant they were not at all aware where South Ossetia was actually located.
O: Were there any positive statements about Russia?
AB: Oh, yes. For instance the representative from Greece spoke in support of Russia. He said that some delegates were trying to veer from the truth, and he insisted that it was Georgia that started the war, thus violating all the norms of international law. He also said it was now necessary to forget about the Soviet path and to stop identifying modern Russia with the Soviet Union.
One of European delegates made the following statement: "Georgia admits it has done something wrong." Within the current session this statement is rather positive. It was also said that Russia was becoming a big and powerful state that must be taken into account.
Two statements were made on behalf of Great Britain. One of them was saturated with criticism of Russia, while the second one was aimed at investigating the objective causes of the tragedy. Ukraine's representative also had good words for Russia. He was rather strict in his support of Russia and appealed for Georgia's actions to be denounced.
O: Is it possible to convince the European colleagues and change their negative attitude towards Russia?
AB: I think it is, although not so fast. The West shows that the clichés about Russia are so deeply rooted in people's minds that they are virtually unchangeable. For many, Russia is identified with the "Evil Empire", the Soviet Union. As to what has happened in the past 20 years, it is terra incognita for many.
I think an unbiased investigation of the situation should be carried out. The investigators' group must be comprised of representatives from different countries. It is possible that after such an investigation, the PACE delegates could be influenced on their stance.
Interviewed by Aleksey Leonov, Own Correspondent, Osetinfo.ru, Ossetia-war.com
You can share this story on social media: