"Georgian soldiers were doped to kill civilians"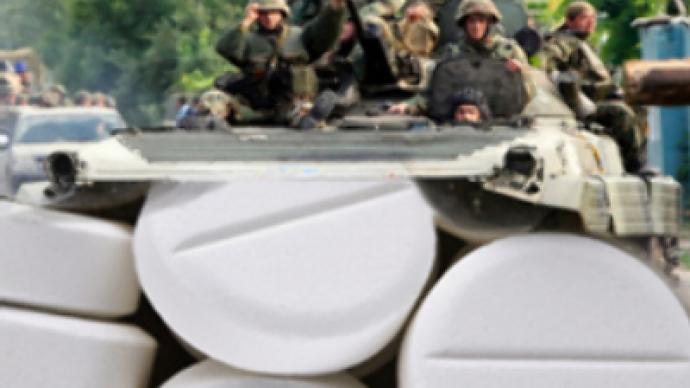 Many of the Georgian soldiers who took part in the attack on South Ossetia in August were drugged before going into combat, according to a Moscow-based human rights group.
On Monday in New York the Moscow Bureau for Human Rights (MBHR) presented a book of photos and testimonies from the war.
MBHR Director Aleksandr Brod said Ossetian witnesses reported many of the captured Georgians had numerous injection markings on their arms.
He suggested they "would not dare to burn women and children alive locked in churches or throw grenades into basements where people were hiding unless they were drugged."
Brod cited accounts of Georgian troops attacking civilian convoys fleeing from the battlefield and the deliberate shelling of the Tskhinval hospital, schools and residential areas.
From the very beginning of the conflict both the Ossetian and Russian sides accused Georgia of planning the genocide of the Ossetian people. According to MBHR at least 1,690 people were killed and about 1,500 were wounded over the five-day war.
The Georgian side denies the accusations of war crimes, while Human Rights Watch believes the number of casualties has been exaggerated.
Brod said an international tribunal should be established to investigate the events of the Ossetian war.
MBHR is a Moscow-based human rights organisation which has been monitoring and publicising cases of racism, xenophobia and religious intolerance across Russia.
You can share this story on social media: