US 'unreasonably cruel' in OWS crackdown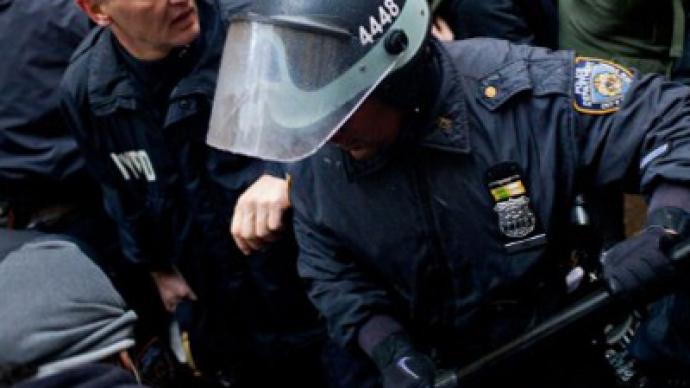 The American authorities' actions against Occupy movement protesters are unjustifiably brutal, believes the Russian Foreign Ministry's human rights commissioner Konstantin Dolgov.
"Regarding the reaction of the American authorities, we can point to the presence of elements of … disproportionate use of force," Dolgov said. According to rights activists, over 6,000 protesters in 110 American cities have been detained since the beginning of the Occupy Wall Street campaign last autumn, the Russian diplomat observed.This fact cannot but bemuse, since the American government has always urged the need to observe human rights – including freedom of speech and demonstrations – in other countries, Dolgov observed.Russian authorities "are maximally restrained and responsible" when it comes to political rallies, the human rights envoy pointed out. Such gatherings are held without the use of force by protestors or government, Dolgov added. He expressed hope that American law enforcement agencies would "follow the example of their Russian colleagues." Earlier in February, eleven OWS activists were arrested in downtown Washington when police started clearing tents from the site. Several protesters were allegedly injured. "Through the [Occupy] campaign, American citizens exercise their democratic right for freedom of expression, and freedom of meetings and associations, which are guaranteed by fundamental international agreements," Dolgov stated.
You can share this story on social media: