S. Ossetian political prisoners remain in Georgian jails despite amnesty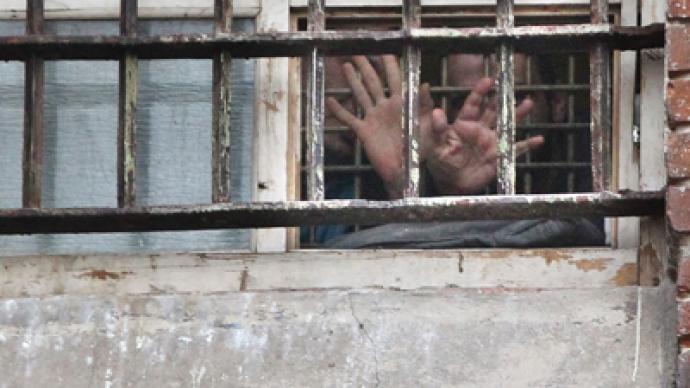 While Georgia's recently-elected government claims new political trends in the country, South Ossetia sees no real steps by Tbilisi to resolve humanitarian problems in the region.
According to South Ossetian President Leonid Tibilov, the republic's citizens who were convicted in Georgia on "framed-up cases" still have not been freed under the amnesty approved by the Georgian parliament in December. Many of those "sentenced to life terms were detained by Georgian law enforcers exactly on grounds of nationality," he said. Earlier in December, Tbilisi promised to carefully examine each case involving convicts from South Ossetia and whether or not each person is a political prisoner.Tskhinval cherishes no illusions regarding the Georgian new authorities that came to power following October parliamentary poll, Tibilov pointed out.The government of Prime Minister Bidzina Ivanishvili has repeatedly vowed to review the controversial law On Occupied Territories. However, it still remains in place, Tibilov stated. Under that document, any Georgian who has visited South Ossetia or Abkhazia after the August 2008 war will face criminal charges in Georgia. The punishment for traveling to the independent republics – which Georgia still considers part of its territory – is up to four years behind bars.On Monday, the South Ossetian leader met with co-chairs of the Geneva discussions on security in South Caucasus – representatives of the EU, the UN, and the OSCE. Following the 2008 war, the discussions in Geneva have been the main venue for the sides of the conflict – Russia, Georgia, South Ossetia and Abkhazia (by default) – to try to find a compromise.Earlier in the week, the conflict was remembered in Strasbourg – at the Parliamentary Assembly of the Council of Europe (PACE). During the session, Swedish MP Tina Aketoft presented a report on the humanitarian consequences of the Russian-Georgian war. The document was approved by the members of the organization.Tskhinval, however, criticized the document, saying that it was incorrect when a person who had not visited South Ossetia reported on what was happening in the republic. In Tibilov's view, such approach indicates "double standards." He noted that Aketoft sent a request to visit the republic and was told that she could enter the territory, but only if she entered the republic via Russia. Aketoft refused to do so. Russia voted against the report as it referred to Abkhazia and South Ossetia as Georgian territories. However, the session revealed first signs of possible warming in relations between Moscow in Tbilisi.The head of Russian delegation to PACE, Alexey Pushkov met for the first time with his Georgian counterpart. It was agreed that the delegations will hold their first full-format talks since the 2008 war during the upcoming PACE session in April.
You can share this story on social media: