Dissident Georgian minister returns from exile and is imprisoned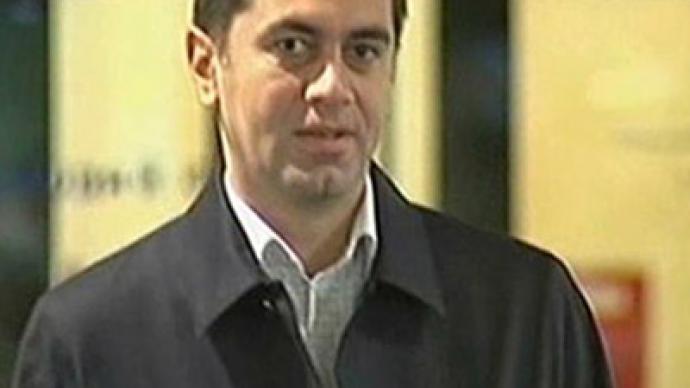 A former Georgian Defense Minister who had been forced to leave the country because of his criticism of the Saakashvili regime has returned to Tbilisi only to be arrested by the new authorities.
Iraliy Okruashvili was detained under a court order dated March 2008. Then Okruashvili was sentenced to 11 years in prison in absentia on charges of embezzlement. The case, however, was much more complicated as corruption charges were pressed after the young and popular minister publicly accused former ally newly elected President Mikhail Saakashvili of corruption and murder of political rivals. In response Saakashvili accused Okruashvili of embezzlement and bribery and had him arrested. In prison Okruashvili withdrew his accusations against the President and was released on $6.5 million bail. Immediately he fled to France and said his change of mind was made under pressure and the accusations remained. A short time later the French authorities granted the former Georgian official asylum.The trial and sentence in absentia followed, and the Georgian Interior Minister announced that if Okruashvili decided to return he would be immediately arrested. After the latest parliamentary elections brought to power Saakashvili's rival Bidzina Ivanishvili, Okruashvili decided to return and he was arrested.Okruashvili returned to Tbilisi together with relative Iosif Giguashvili, who also was arrested over charges of forming illegal armed groups and illegal possession of firearms. Georgia's Prime Minister, Bidzina Ivanishvili built his successful electoral campaign on criticism of Saakashvili's authoritarianism and promised to restore good relations with Russia. However, after the elections his rhetoric became more cautious – he said that he would still seek the country's territorial integrity, hinting at possible return of breakaway Republics of South Ossetia and Abkhazia. Ivanishvili also announced that he would maintain the course for NATO membership.
You can share this story on social media: