Rebel Georgian minister going home to oust president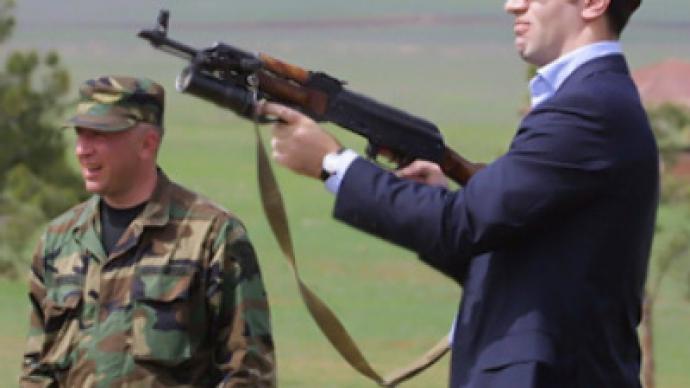 Irakli Okruashvili, an ex-minister under President Mikhail Saakashvili who turned to opposition and fled the country, is planning a comeback from exile despite the 11-year jail sentence he faces in Georgia.
Okruashvili, who heads a Georgia opposition party, is in political asylum in France. The exact date of his return was not revealed, but it will be 'soon', according to the AFP news agency. Earlier his party officials said he will join protests against President Saakashvili.
The former defence minister was one of president's most loyal allies until 2006, when he was briefly transferred to head the Economy Ministry and later retired.
In September 2007, he accused Saakashvili of corruption and murder. The Georgian leadership arrested Okruashvili on charges of embezzlement, allegations after denies. He was released on bail and fled to France, claiming his confession was forced and pleading for protection.
In 2008, a Georgian court sentenced Okruashvili to 11 years in prison in absentia. Interior Minister Shota Utiashvili confirmed that if the opposition leader returns home, he would be immediately arrested.
Meanwhile several Georgian opposition parties plann to hold mass protests in the capital Tbilisi on April 9. They're demanding the resignation of Mikhail Saakashvili and a fresh presidential election, saying he lost support of the people after the disastrous attempt to capture the breakaway region of South Ossetia in August 2008.
They also accuse the president of corruption and authoritarianism.
The opposition says up to 150,000 people will take part in April's protests. The latest opposition rally on March 15 attracted 5,000 people
Saakashvili is adamant he will stay in office for his full term, which expires in 2013.
You can share this story on social media: