Russian Duma orders big amnesty for businessmen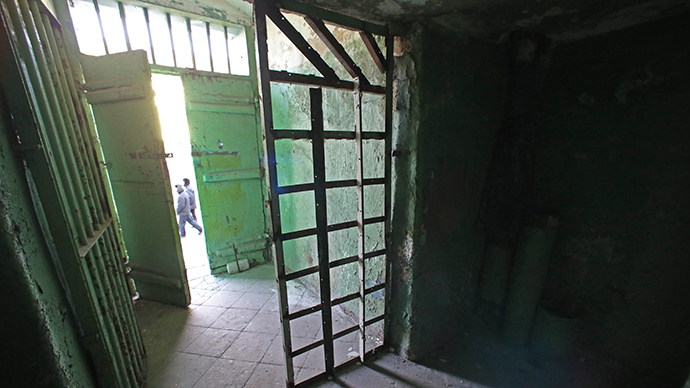 The Russian Lower House has passed a bill ordering an amnesty for about 9000 people convicted of business-related crimes.
The new law does not require approval from the Upper House and the President as amnesty can be ordered by the State Duma alone.
Those who have been sentenced for or charged with economic crimes for the first time will be freed on the condition they compensate for the damages inflicted by their illegal activities. Another condition is that the crimes should not be connected with use of violence or threat of violence. Economic crimes mentioned in the draft are insurance fraud, business fraud, money laundering, illegal entrepreneurship, breaching copyright, bankruptcy fraud and tax evasion.
The bill was initiated by President Vladimir Putin who backed it in a public speech last month saying that the amnesty for businessmen would "allow to restart many processes in our state". "In particular, it would allow us to change the approaches of law enforcement bodies and the court system, and also it would boost the citizens' trust in entrepreneurship as an institution", Putin stated.
Russian business ombudsman Boris Titov told reporters that currently there are about 13,000 people serving sentences for these crimes in the country. The official said that given the other conditions of the amnesty he expected about two thirds to be freed once the law comes into force.
Titov also did not exclude that the amnesty could be applied to possibly the most known convicted businessman in Russia – former oil magnate Mikhail Khodorkovsky, who is serving a sentence for tax evasion and fraud. However, Titov called for a thorough legal analysis that would establish if Khodorkovsky, who was tried and sentenced first in 2005 and then in 2010, while still in penal colony, can be considered a repeated offender.
Khodorkovsky's defense lawyers told the press that they did not expect their client to walk free before his term expires. 
The amnesty was supported by all parliamentary groups apart from the Liberal Democratic Party and the Communist Party caucuses that did not take part in the voting. The LDPR leader Vladimir Zhirinovsky accused the authors of the draft of cheating on Putin by including those convicted of fraud into the text of the bill. Zhirinovsky suggested that even after the amnesty those who are released should be permanently re-settled in the Far Eastern regions.
A recent public opinion poll has shown that only 33 percent of Russians supported the idea of a business amnesty with 36 percent opposing it and 31 percent remaining undecided over the issue.

You can share this story on social media: