Opposition legalised: new liberal party gets registration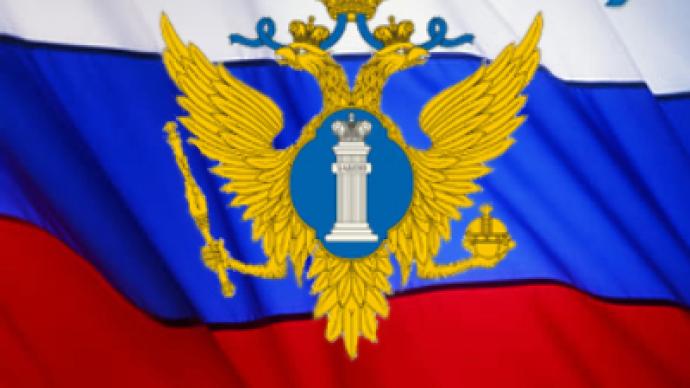 The new liberal opposition party Right Cause has been officially registered at the Ministry of Justice on Thursday.
The certificate of registration was handed over to the co-chairmen of the party George Bovt, Leonid Gozman and Boris Titov by the Deputy Minister Aleksey Velichko.
Now the party's main objective is to get into the State Duma in the next elections, Boris Titov, one of the party's chairmen says.
The co-chairmen of the new party handed over to Velichko a copy of the decree signed by the emperor Alexander II about the abolition of serfdom – today is148th anniversary of this important event. Thus the party leaders wanted to stress the main political positions of their party: "freedom, property and order".
Opposition or not?
The newborn party's leaders say they are ready to co-operate with all political organisations, except extremists. However, there should be a bilateral desire for co-operation, Gozman says.
Many politicians call Right Cause a pro-Kremlin party adding that it can't be considered real opposition.
Some political parties and organisations have already stated that they won't co-operate with Right Cause. Among them are opposition party Yabloko and the political coalition The Other Russia. The leader of Yabloko says that theythemselves "are an opposition party, and [Right Cause] is not. How can we be allies?"
The leader of The Other Russia Eduard Limonov also thinks Right Cause is far from being true opposition adding that it's "an artificially made party, they have no future."
The new party's background
The new party has assembled former members of other liberal parties that broke up last autumn, namely the Union of Right Forces, Civil Force and Democratic Party of Russia.
The foundation meeting of Right Cause party was held in November last year, and documents on registration were been submitted on January 21, 2009. At that time the party had more than 56,000 members and had branches in 73 regions of Russia.
No Moscow branch yet
Right Cause still has no branch in the key region – Moscow. The foundation conference is expected to take place on February 28.
However the question of who will head the Moscow branch remains on the agenda.
Earlier, the former head of a large cell phone company Euroset, businessman, Evgeny Chichvarkin, was in charge of creating the Moscow department of the party. However, he is now abroad hiding from the law as he was named a suspect in a criminal case involving abduction and extortion.
Many public figures have already been offered the opportunity to head the Moscow branch of Right Cause. However all have so far refused to take the post.
Now co-chairman Georgy Bovt is the most likely candidate. The decision is expected to be made on February 28.
You can share this story on social media: