'You can't let refugees do nothing': Russia's immigration tsar on EU migrant policies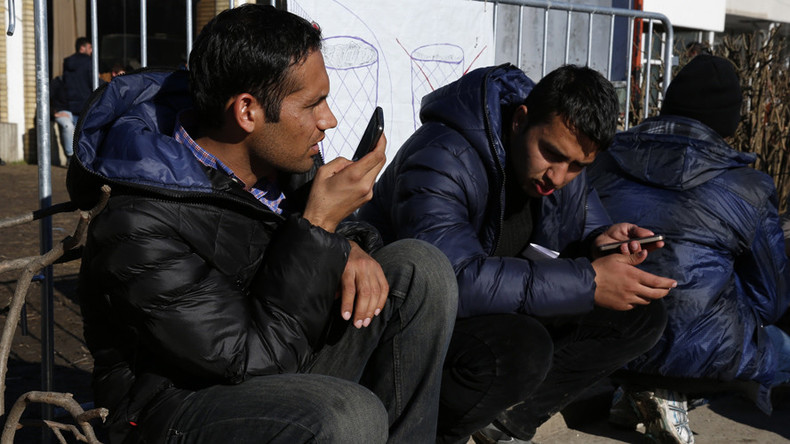 In a wide-ranging exclusive interview with RT, the head of Russia's Federal Migration Service, Konstantin Romodanovsky, has called on Europe to make a concerted effort to integrate refugees and offer them jobs, or risk an explosion of social tension.
RT: Mr. Romodanovsky, a "migration tsunami" swept over Europe last year, as hundreds of thousands of refugees flooded the EU. How is the refugee issue being addressed globally?
Konstantin Romodanovsky: In light of the latest developments in the world, most countries in Eurasia today are focused on the issue of providing international protection for refugees.
Due to the increasing incidence of crises the UN has designated the protection of the rights of all refugees as one of its main short-term objectives.
International experts state that the current migration crisis is the biggest since the Second World War.
All the international activities (UN General Assembly Plenary sessions, IOM sessions, UNHCR, meetings of the Global Forum on Migration and Development) deal with this issue.
Issues related to refugees and asylum seekers are those that are the most "sensitive" and complicated within the migration management system.
First of all - this is an effort aimed at protecting the rights and interests of foreign nationals who were forced to leave the territories of their states of origin due to military conflicts, natural disasters, oppression for religious or ethnic reasons, etc. The states which had assumed international obligations in this field have to strictly comply with them.
Secondly - it is dealing with desperate people who have experienced stressful situations and are often in difficult financial situation, and we must understand that many lives depend on the decision of a migration authority officer.
It is necessary to filter out the economic migrants - those who seek to take advantage of the difficult situation in pursuit of benefits and a better life, and, of course, those who intend to engage in illegal activities.
Also, the complexity of the work lies in the fact that it is impossible to predict all the negative developments in the world, and it is quite expensive to stay always fully prepared for emergencies.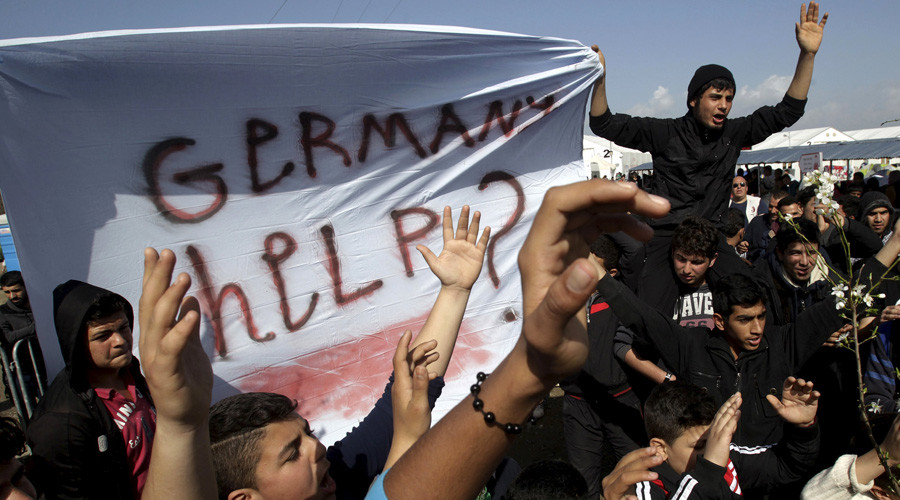 RT: According to media reports, European countries often do not know the exact number of migrants who came to their country. How is that possible?
KR: The situation around the massive influx of refugees into the European Union from the Middle East and North Africa can be described as a mass exodus from that region. There are a number of factors that may have contributed to it: the Ebola epidemic in West Africa, with extremely high mortality rates; the intervention of the "Islamic State" in Syria, Iraq and Libya, the reduced UN funding of the Syrian refugee camps in Turkey, Lebanon, Jordan; Turkey's war against Syrian Kurdistan and the beginning of a color revolution in Lebanon. The situation in the Middle East and North Africa related to fighting is undoubtedly the main factor, though.
According to the IOM, over 1 million migrants got across the Mediterranean to Europe in 2015. Moreover, according to the forecasts published in the media and based on the IOM data, Europe will face another wave of migrants and refugees of at least one million people in 2016.
RT: It seems that the EU was simply not ready for such a large-scale migration crisis.
KR: Our analysis of the situation in the EU suggests that so far the European Union has been struggling to cope with the influx of migrants.
Firstly, the EU does not have a common position on this issue. Some nations are quite liberal and say migrants are welcome there, while others, on the contrary, don't want any migrants and are building walls on their borders.
Another part of the problem is that the European Commission left it up to individual nations to decide how they want to treat asylum seekers — despite the fact that, as I said earlier, the policies and the capabilities of the member states are very different. The EU does not have an effective system for registering incoming migrants or effective mechanisms for deporting illegal immigrants.
The "transit nations" that migrants pass through on their way to more appealing countries with generous welfare packages for refugees (higher benefits, higher admission quotas, housing, etc.) were not prepared for such an influx of foreigners.
Offering refugees generous benefits without integrating them into the labor market and practicing family reunification, the EU did not expect that such a great number of people will claim these rights. This was clearly a mistake. The policy of multiculturalism failed.
As a result, people in Europe are getting restless. The economic situation is difficult as it is, unemployment is high, and yet their governments have to support immigrants from Syria, Libya, Afghanistan, Iraq, southern Africa, and provide them with housing and jobs.
Add to that the defiant behavior of refugees and their growing claims and demands. What happened in Germany on the New Year's Eve is a striking example of this. (You can't ignore the difference in culture, religious traditions and customs).
RT: Britain plans to hold a referendum on EU membership. Some countries have already closed their borders. May this signal the end of united Europe?
KR: Today, one of the key achievements of European integration - the freedom of movement in the Schengen area - is in question.
The European Commission estimates that the collapse of the Schengen area could cost up to € 18 billion, plus there will be a knock-on effect on transport, logistics industry and the labor market. The tourist industry alone will lose an additional 10-20 billion euros a year if the visa regime is reinstated.
In a sense, the EU is already divided. The Visegrad Four (Hungary, Poland, the Czech Republic and Slovakia) have essentially agreed to stop the migrants at the border of Macedonia (and Bulgaria) with Greece and thus cut off the so-called "Balkan route." This is the route that over 600,000 migrants (out of 1 million) took last year, going from Turkey to Greece, and then via Macedonia and Serbia towards Austria and Germany.
Sweden, which took the lion's share of refugees along with Austria and Germany last year, closed its borders this year. Traditionally, France has been one of Germany's closest allies and partners, but now their prime minister says France will only be able to take 30,000 refugees.
RT: Europeans pay billions to Turkey for managing the flow of migrants from the Middle East and close their borders. Maybe we should engage in some prevention as well?
KR: Unlike most of developed countries the Russian Federation has not limited visas for Syrian citizens – there are about 8,000 Syrians in Russia at the moment.
Their presence in Russia is governed by a special law regulating rights of foreigners living in our country. About 2,000 of them have temporary residence permits, and over 2000 Syrians have permanent residency.
Russia also went through a surge of migrant arrivals when the situation in southeastern Ukraine got very tense.
Over 1 million Ukrainians from the southeast have been registered as temporary asylum seekers in the Russian Federation since April 1, 2014.
The number of requests for asylum in Russia has grown almost 60 times.
And we dealt with this issue successfully. Nobody died, nobody starved, everybody was heard.
Russia already has experience in tackling such issues from its recent history – in 2008, after the conflict in the North Caucasus we accommodated 35,000 refugees, and then in 2014 during the Ukrainian crisis we proved our efficiency in dealing with such matters when various government agencies worked together well.
Our first line of work is protection of the Russian state border as we coordinate with border and customs agencies of different CIS countries. The protocol that we have in place allows us to defend our internal and external borders. We also have clear guidelines for accepting and accommodating displaced persons.
If we take the 2014 situation – we set up 338 temporary accommodation centers in 69 Russian regions. Also about half a million Ukrainians were housed in private homes using government support.
RT: Refugees in Europe live on government aid and don't want to adjust to the new culture. How does Russia solve such problems?
KR: In 2014-2015, the Russian government allocated almost 18 billion rubles for accommodation programs for Ukrainian citizens.
Ukrainians who came to our country didn't really experience serious problems integrating into Russian society. There are no language barriers, we share history, culture and traditions.
Nevertheless we used all available instruments to help refugees adapt quickly.
These instruments include additional residence quotas in the regions that could handle it, the opportunity to file all necessary paperwork within 3 days, the right to participate in the State Program for assisting compatriots in their resettlement and getting jobs without obtaining special work permits.
We also helped these people with employment and health care.
Numbers speak for themselves – over 600,000 people decided to stay in Russia and filed their long-term residence papers.
Those with permanent residency have the right to pension and social benefits.
We don't have aid payments that would allow refugees to do nothing and stay independent from their host culture. We try to incorporate them into regular Russian life – work, school, and language.
RT: In our world today it is impossible to control migrant flows without a coordinated international effort. What does the Russian Federal Migration Service do in this respect?
KR: In October 2015, Sochi hosted the first conference of BRICS migration ministers, where we discussed important cooperation strategies in this area.
Among other things we discussed new challenges and solutions in a world where migration has become a transnational issue.
For example, looking at the refugee crisis in Europe, conference delegates agreed that refugee quotas for European countries could be based on the number of jobs available in each country.
It is common notion that providing skilled migrants with jobs helps reduce immigrant unemployment and enables a more successful integration of migrants in the host country, while at the same time benefitting the local economy.
We regularly discuss these issues with the chiefs of migration services of other CIS nations. Representatives of the UN High Commissioner for Refugees and the IOM are often present at our meeting. It is a forum where CIS member states share their best practices regarding migration. Also, the CSTO Coordination Council on Illegal Migration has a permanent working group for refugees and asylum seekers.
Recognizing the severity of the problem, a forthcoming meeting of the EU-Russia Migration Dialogue will look into matters of providing international protection for refugees.
In conclusion, I would like to emphasize that the only way we can effectively address the task of regulating transnational and cross-border migration flows is through cooperation and collaboration by all countries concerned.
We need to develop a common understanding and common practices for responding to the modern-day challenges and threats with regard to migration.