Putin's HQ offer monitoring mandates to Voters' League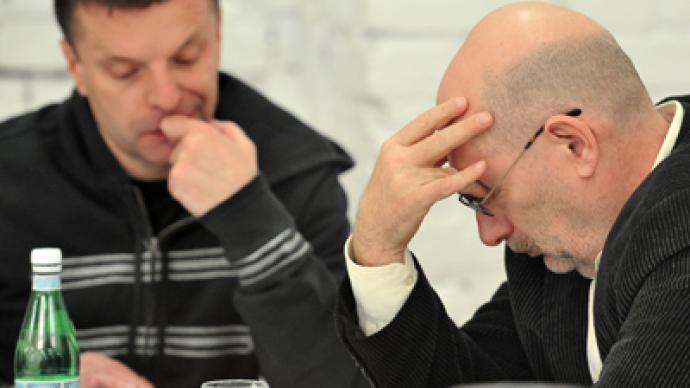 Vladimir Putin's election headquarters have announced they are ready to work with the recently founded grassroots organization Voters' League on the forthcoming presidential poll.
Staff at Putin's headquarters have sent a letter to the founders of the Voters' League, journalist Leonid Parfenov and writer Boris Akunin, informing them that Putin is ready to work with election monitors from the organization."We fully share your opinion about the necessity of the fair election of the President on March 4 2012. We are grateful to you for your offer. We are confident that through joint action we will be able to ensure that the elections are fair. We accept your offer of cooperation," the letter reads. The letter is signed by the deputy director of the headquarters, Aleksey Anisimov. The Voters' League, founded earlier this year by several representatives of the Russian intelligentsia, is a grassroots political organization whose main objective is to prevent any violations at the forthcoming elections. Members of the league said they were not aligned to any political party or movement, and invited all candidates to cooperate by providing them with monitors' mandates, which are issued to each candidate in limited quantities.In mid-January, Vladimir Putin said he and his allies were ready to meet personally with representatives of the non-system opposition and street protesters if they accepted the invitation. Some leaders of the Voters' League said they were glad to meet the Prime Minister while others said that they did not trust the offer. On Wednesday, Putin also met with a group of young lawyers who wanted to become monitors at the elections and likened their work to that of Roman gladiators, although with little likelihood of lethal injuries. At the same meeting, Putin said he welcomed the supporters of Grigory Yavlinskiy, who was removed from the presidential race, to monitor the elections on Putin's mandates.
You can share this story on social media: