Putin invites non-system opposition to dialogue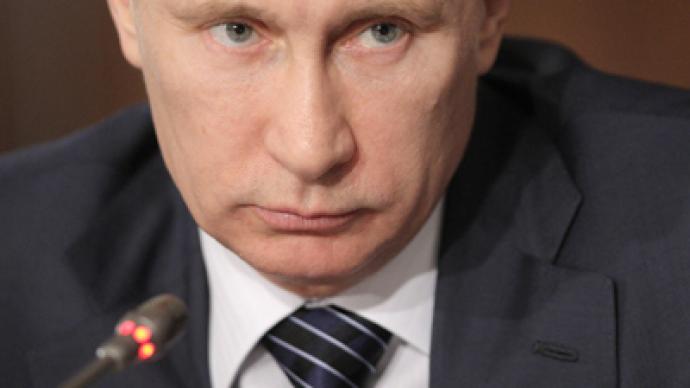 Vladimir Putin said that he and his allies were ready to meet personally with representatives of non-system opposition parties and street protesters if they accept the invitation.
At a Wednesday meeting with the heads of leading mass media outlets, the Prime Minister and key presidential contender said he was ready to meet with non-system opposition, in particular with the founders of the Voters' League – writer Boris Akunin and journalist and poet Dmitry Bykov.
The editor-in-chief of the popular radio Ekho Moskvy, Aleksei Venediktov told Putin that he eagerly expected Putin's new articles in which Putin as a presidential candidate described his views and future plans. However, the journalist said that it was important for the country and for the people that Putin discussed his policies not only with his allies but also with his opponents.

"I am ready personally, and all my colleagues are ready, to meet with them and to talk. By the way, we have invited them more than once, but they never turned up," Putin said. "They are saying that they want to have a discussion but the authorities do not hear them," he continued, "I have a question – what do they want? To demonstrate the absence of discussion, or do they not want to be engaged in it?" Putin asked. 
Putin also said that he is often a target for rude and unfounded criticism by the media and its audience, but he does not get offended by this.
For example, he said that he saw a reader's comment on the web-site of Ekho Moskvy radio that said "only cattle votes for Putin," to which the Prime Minister asked: "What form of discussion and what sort of attitude is this towards the majority of the people in our country?"
He added that he could not understand certain comments about the US missile defense program on Ekho Moskvy – even though the radio belongs to a Russian media company – besides that the project was being carried out on the orders of the United States.
At this point, Putin addressed Aleksei Venediktov directly.
"Do you feel offended by my words," Putin asked.
When the journalist said he was, Putin replied "it's me who should be offended; it's me who gets covered with liquid stool from head to feet round the clock."
"I was joking, I am not offended," Venediktov replied.
"Well, I was not joking," Putin said, ending the exchange.
Putin also told the heads of Russian news agencies, newspapers and TV channels that he planned to publish a series of articles outlining his approach to economic and social development, similar to the article recently published in  Izvestia. The Prime Minister said the move would allow the public to make its own judgments on issues he considered principal, both personally and in view of the coming presidential elections. Putin said he hoped that the media would facilitate an active discussion of these articles so that every detail of his suggestions was made known to the public.

Putin said he wanted the election to be as transparent and honest as possible, adding that if the Russian citizens decide to entrust leadership of the country to someone else, it is their choice, and that person will take the post. Putin also reminded the audience that it was he who suggested installing web-cameras at polling stations to prevent election fraud.

Speaking of the most urgent tasks, Putin said it was necessary "to create a viable organism," that could withstand "external shocks enough to guarantee that the nation's sovereignty remains stable," but that will  "develop and ensure citizens' well-being for decades to come."