Obama proposes new nuclear cuts, Moscow wants other countries to join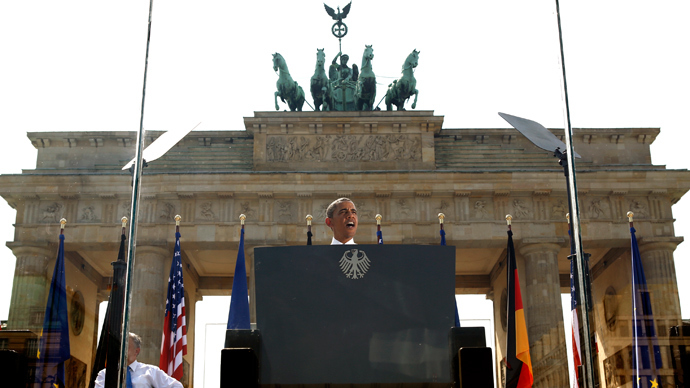 Russia supports US President's call to reduce nuclear arsenals by a third, but Moscow insists it is not ready to decrease effectiveness of its nuclear forces. Moreover, Russia would like other nuclear countries included in the process.
Speaking in Berlin on Wednesday President Barack Obama said the United States could reduce its nuclear weapons by a third and still ensure the security of itself and its allies.

The president vowed to work with Russia to achieve these "bold restrictions" both in strategic nuclear arms and in tactical nuclear weapons in Europe. The US also intended to work with its NATO allies on restrictions of tactical nuclear weapons in Europe. The US has no particular plans on how to implement Obama's proposal, State Department spokeswoman Jen Psaki said at the briefing with journalists.

However, Russia's President Vladimir Putin response to Obama's intentions suggests the two sides might face disagreement over this issue.   

"We cannot afford to disrupt the balance of the system of strategic deterrence, to reduce effectiveness of its nuclear forces. Therefore, the development of the system of space defense will remain a key direction for the military industry," Putin said.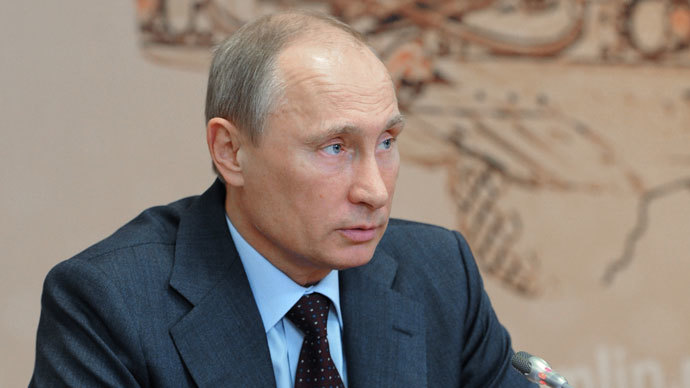 The active Russia-US nuclear weapons treaty, the New START, allows each side to possess a maximum of 1550 nuclear warheads and 700 deployed carriers, such as missiles and bombers.

Putin reiterated Moscow's concerns about the anti-missile shields the United States and NATO are deploying, and said the development of high-precision non-nuclear weapons could upset the strategic balance.

"These weapons are approaching the level of strategic nuclear arms in terms of their strike capability. States possessing such weapons strongly increase their offensive potential," Putin said at a meeting on defense issues in the Russian city of St Petersburg.

The current list of nations that possess nuclear weapons includes the permanent members of the UN Security Council – Russia, United States, United Kingdom, France and China – and also India, Pakistan and recently North Korea. It is also believed that Israel is a nuclear power, but Israeli authorities have never confirmed or denied this fact, sticking to a "strategic ambiguity" policy.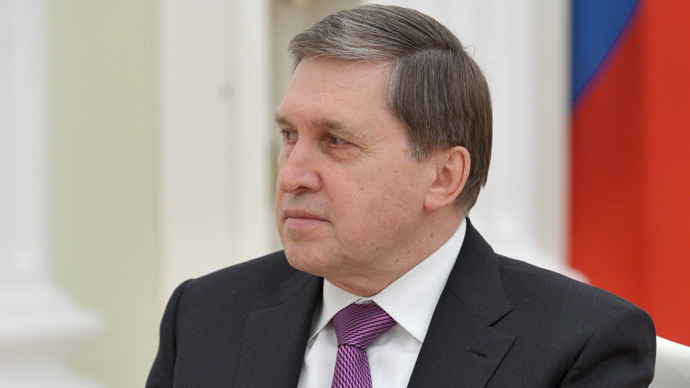 Separately shortly before Obama's announcement in Berlin, a top aide to the Russian President said that Russia was ready to discuss the issue with the United States and with other nuclear nations.

"Barack Obama has informed our president in general that the Americans intend to suggest some steps to further reduce our nuclear arsenals, after these steps are discussed in the US administration. We heard this initial information and made remarks that other countries that possess nuclear weapons must be also included in the process of cutting the nuclear potential," presidential aide Yury Ushakov said at a press conference in Moscow.

At the same time Russian Deputy Prime Minister and former NATO envoy Dmitry Rogozin has criticized Obama's intention as "not serious".  

"How can we take seriously the thesis on reducing strategic nuclear arsenals, if US is developing its capabilities," Rogozin said.  "The language of negotiations and diplomacy remains the most important resource" for Russia, "and we won't accept oral guarantees that the American missile defense won't be directed against Russia," he said.


You can share this story on social media: