Russia regrets Obama's cancellation of APEC summit visit, meeting with Putin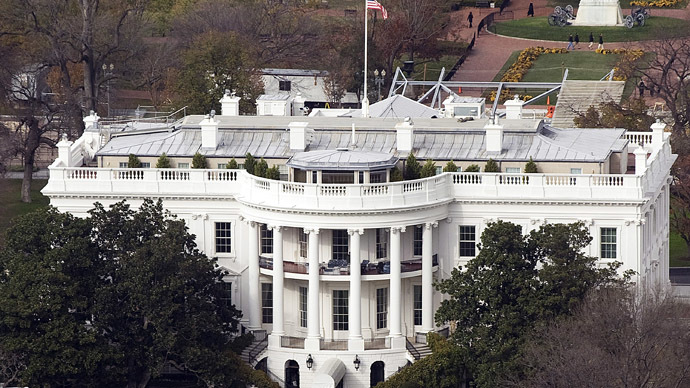 The Russian President's press secretary has said it is regretful that Presidents Obama and Putin will not meet, but added that the Kremlin understood the US President's difficult circumstances and will wait for another opportunity.
"We regret that the meeting will not take place because in general there is an unconditional necessity for the continuation of the top level dialogue, a great number of questions on the bilateral agenda and also, first of all, the international issues headed by Syria," Dmitry Peskov told reporters on Friday.
Earlier on the same day Indonesian Foreign Minister Marty Natalegawa announced  that US President Barack Obama had told his Indonesian counterpart Susilo Bambang Yudhoyono that he would not be going to the APEC Summit.
The move was reportedly caused by the US government shutdown – a crisis caused by the inability of the various branches of power to come to an agreement over the state budget.
Secretary of State John Kerry is taking part in the APEC summit instead of the President.
Speaking at the APEC summit on Monday, Vladimir Putin noted that Obama's decision was understandable. "We see what is happening in the US internal politics now and this is not an easy situation. I think that the US president's decision not to come here is well founded. I think that if I were in his situation, I also would not go," he said.

Earlier on Thursday Vladimir Putin's aide Yuri Ushakov announced that Russia had proposed Putin and Obama would meet on the periphery of the APEC summit on Bali. The proposed date of the meeting was October 7 – which is also the date of Putin's 61st birthday.
Ushakov also noted that the US supported the idea of the meeting.
The Russian and US presidents last met in St. Petersburg in early September this year, during the G20 summit. Initially, Barack Obama had planned to meet Putin during a visit to Moscow, timed with the summit, but this visit was canceled, reportedly over the two nations' disagreements on a number of issues – including the situation in Syria and the fate of NSA whistleblower Edward Snowden.
No agreements were reached in St. Petersburg, but the talks paved the way for US support of the Russian plan to take Syrian chemical weapons under international control. That was agreed later by the two countries' chief diplomats, Sergey Lavrov and John Kerry.