'I solemnly swear!' – Russian citizen's oath considered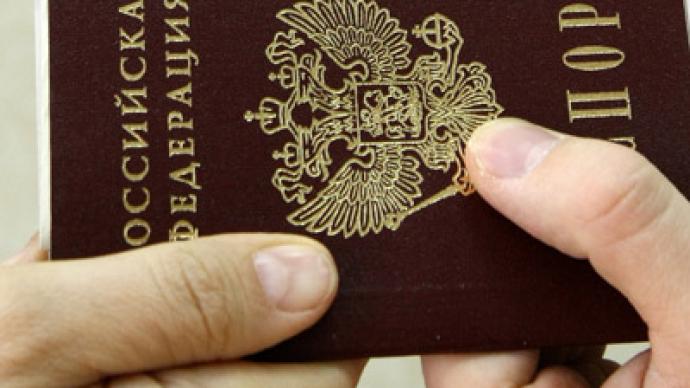 Governor of St. Petersburg, Georgy Poltavchenko has welcomed the idea of obliging every teenager in the city to take a citizen's oath before receiving their Russian internal passport.
The text of the oath should be short, but "very important" in its meaning, Poltavchenko suggested, commenting on the initiative put forward by young activists from the City Commission on Patriotism.The project of the text was published on the group's official page in a popular social networking service."As a citizen of the Russian Federation I solemnly swear to follow the laws strictly, be a loyal defender of the constitutional order and endure all hardships and privations that may occur," it reads. For now, it is only the "oath of the St. Petersburg resident" that is being considered. However, the authors of the idea do not rule out that it might gain support across the country. To find out people's thoughts about introducing such an obligation for everyone, the Commission on Patriotism posted a poll on its webpage. Some 67 per cent called the initiative "complete rubbish," over a fifth of users do not care, and only about 8 per cent of people said "it's cool."The proposal stirred up a heated discussion among web surfers. Many wonder what would happen if a person refuses to take the oath – would he or she be denied a passport? Particularly bitter comments were made regarding the "hardships and privations" part of the text. "Yep, and it should be signed with blood," bloggers jeered."Attempts to implement patriotic feelings by force are in line with Soviet traditions. That's a throwback to Soviet mentality," Nikita Petrov from Memorial rights group told Echo of St. Petersburg radio station. However, the head of the city's committee on the youth policy, Nikita Aleksandrov assured that the oath will not be an obligation. "I think it's a very appropriate and timely idea," he told the station. "I'm sure that reasonable young people who live in St. Petersburg and love the city will be happy [to take the oath.]"Under the law, every Russian citizen gets a national passport for use internally at the age of 14. Without one it is impossible to attend to life's essentials such as working, owning or renting property and receiving medical treatment.
You can share this story on social media: