N. Korean nuclear issue to be solved only through six-party talks – S. Korea
Published time: 29 Dec, 2010 15:45
Edited time: 30 Dec, 2010 00:56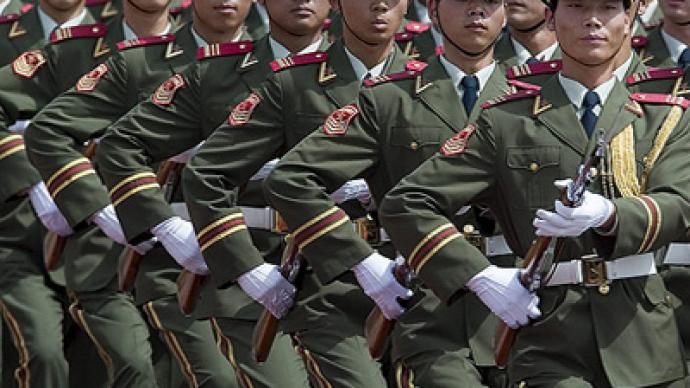 The crisis over North Korea's nuclear program can be solved through diplomatic methods, South Korean President Lee Myung-bak has said, despite recent tension with Pyongyang.
­The problem can only be resolved "through diplomacy within the six-party talks framework," the president said. He was speaking about the issue at a policy briefing by the Ministry of Foreign Affairs and Trade on Wednesday.

Analysts note Seoul's more flexible stance, despite the recent military confrontation between two Koreas. Both countries, as well as Russia, China, the USA and Japan, are participants of the six-party talks on the denuclearization of the Korean Peninsula. The South Korean leader believes the removal of his neighboring country's nuclear program can be achieved through diplomatic efforts next year. North Korea targets 2012 "for its achievement as a power country," Lee Myung-bak warned.

Speaking at another meeting, he made it clear that next year South Korea would step up efforts to establish a dialogue with Pyongyang, Itar-Tass said. But he also stressed the need to strengthen Seoul's defense potential in order to protect the country from possible North's provocations.

In early December, South Korea seemed to have supported a tougher position towards its neighbor. The US, South Korea and Japan laid out demands for returning to the negotiations with Pyongyang. The top diplomats of the three countries said North Korea should take concrete steps to drop its nuclear ambitions. The six-party talks cannot be "a substitute for action," US Secretary of State Hillary Clinton stressed.  

Washington is not giving up its plans to stop the North Korean nuclear program by force, a Chinese analyst believes. The decision "to send the aircraft carrier the USS Carl Vinson to the East China Sea" only confirms this, Interfax quoted Liang Yongchun as saying. Its arrival will bring the number of US aircraft carriers present in the region to three, he noted. But as the issue is very complicated, the US has to heed the reactions of other countries involved in the talks, the analyst added.

Moscow supports a diplomatic solution to tensions on the Korean Peninsula and the nuclear issue. The foreign ministers of China and Russia on December 19 called for restraint on the Korean Peninsula.  

Russian Foreign Minister Sergey Lavrov met with his North Korean counterpart, Pak Ui-chun, in Moscow on December 15. During the meeting, Lavrov condemned Pyongyang's shelling of South Korea's Yeonpyeong Island on November 23.

Regarding the nuclear issue, Lavrov said every country has the right to peaceful nuclear energy. But he also expressed "deep concern" over North Korea's recently-revealed uranium enrichment facility at Yongbyon.