Medvedev gives orders on North Caucasus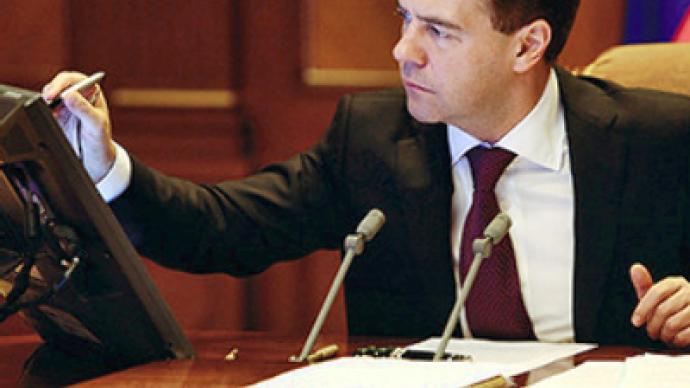 Dmitry Medvedev has instructed the presidential envoy to the North Caucasus to prepare proposals on the creation of a public council which would tackle problems in the federal district.
Aleksandr Khloponin has been ordered to come up with ideas on the new body, including its status and powers, by October this year. In addition, the presidential representative was commissioned to consider and submit proposals on forming a council of elders for the North Caucasian Federal District, the Kremlin press service reports.
The orders followed Medvedev's meeting with human rights activists in the Kremlin on May 19, devoted to the situation in the North Caucasus, which remains Russia's most troubled region.
Also, Khloponin and Interior Minister Rashid Nurgaliyev will have to make proposals on streamlining work and optimizing the numbers of police outposts on the territory of the district. Another issue regarding which Khloponin will have to come up with proposals is "the creation of a forensic laboratory in Chechnya for identifying human bodies."
Finally, the head of the district, along with Education Minister Andrei Fursenko, Health Care and Social Development Minister Tatyana Golikova, and First Deputy Chief of the Presidential Administration Vladimir Surkov will have to "work out a set of measures aimed at ensuring the steady functioning of small schools and midwifery centers" in towns in hard-to-access mountainous and rural areas of the North Caucasian district.
The new district – which incorporates Dagestan, Ingushetia, Kabardino-Balkaria, Karachayevo-Cherkessia, North Ossetia-Alania, Chechnya and the Stavropol Region – was created in January 2010.
You can share this story on social media: