Did human rights groups jump the gun over slain Russian activist?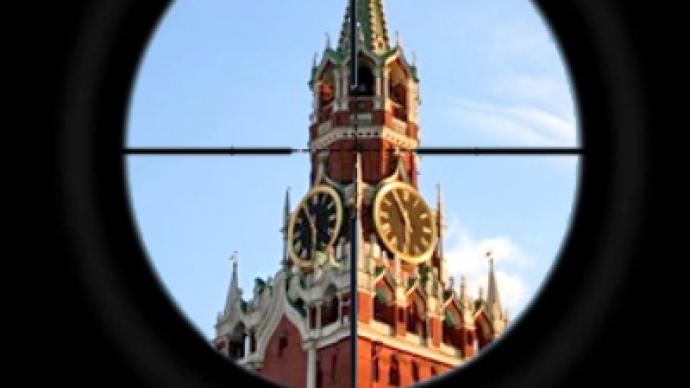 Human rights groups are ignoring the essence of their democratic credentials, known in legal circles as a fair trial, by prematurely accusing the Kremlin and Kadyrov of the murder of a popular activist.
"I am confident about who killed Natalya Estemirova," declared Oleg Orlov, chairman of the Russian human rights group Memorial, just hours after the murder. "We all know this person. His name is Ramzan Kadyrov, President of the Chechen Republic."
According to police reports, Estemirova, 50, was kidnapped outside her home in Chechnya on Wednesday. Her body was discovered in neighboring Ingushetia later the same day.
"Ramzan was intimidating and insulting Natalya, and considered her his personal enemy," Orlov continued, without citing a single shred of evidence. "We don't know whether it was him personally who ordered her (murder) or if it was his aides who wanted to please their boss."
Tanya Lokshina, Human Rights Watch (HRW) representative in Moscow went out on a limb when she told Reuters news agency
"there is no shred of doubt that she was targeted due to her professional activity."
Finally, Lyudmila Alekseeva, head of the Moscow Helsinki Group, revealed her tainted democratic credentials when she jumped hysterically into the fray, barring an official investigation and trial by jury.
"I blame both of them for the killing – for involvement in the killing," the activist told reporters at a news conference. "The impunity and impotence of Ramzan Kadyrov depends on the support of… Putin," Alekseeva said. "As long as Putin supports him, nobody will touch a hair on Kadyrov's head, even if he kills us all."
Why do all of these supposedly wise and intelligent individuals fail to entertain the possibility that maybe the enemies of Kadyrov, and by extension, the enemies of the Kremlin, were to blame for this heinous murder, as well as others? Indeed, it is the only explanation that makes sense. Do they think that it actually goes unnoticed by the real murderers how Russia is dragged through the international media swamp with every high-profile assassination? These killers are media savvy, they read the newspapers, they use the Internet, and they certainly gloat after every new vilification.
Kadyrov himself was incensed by the murder, calling it a "cynical challenge" and a "well-planned action", adding that those found responsible would be punished as the "cruelest of criminals." He even had choice words for Orlov, the chairman of Memorial, who named Kadyrov as the man behind the murder.
"You are not a prosecutor or a judge, so your statements about my guilt are, to put it mildly, unethical and insulting to me," Kadyrov reportedly told Orlov in a heated telephone conversation. "I am certain that you should think about my rights before you announce to the world that I am guilty of Estemirova's death."
Russian President Dmitry Medvedev, in Germany for talks with Chancellor Angela Merkel, dismissed claims that Kadyrov was behind the murder as "primitive."
"As for the theories, I believe that those who committed this crime expected that theories most primitive and unacceptable… would be put forward immediately," Medvedev said during a joint news conference with the German leader.
The chase begins
Russian Interior Minister Rashid Nurgaliev pledged on Thursday that everything possible would be done to solve what he deemed "a very complicated murder."
Nurgaliev's deputy, Arkady Yevdelev, said investigators were examining the possibility that the brutal killing may have been "a provocation by warlords to discredit both local authorities and the police," as quoted by RIA Novosti.
"The first theory is that it is related to her professional – that is – public activity. The second theory involves a provocation by warlords to discredit both the local authorities and police. The third deals with robbery," Yevdelev said.
Why do the human rights activists habitually fail to see the logic of the abovementioned possibility? More importantly, the question needs to be asked if the human rights organizations are risking their legitimacy by casting shotgun judgments before any investigation has even commenced. What are the real motives behind these obviously biased organizations if they are going to predictably and publicly accuse one side every time an assassination occurs?
If there can be irony in murder, it is this: the one-sided kneejerk response on the part of the human rights advocates may actually be giving the murderers a golden motive for killing human rights activists in the first place: the vilification of both Kadyrov and the Kremlin across the globe.
Just three days before Estemirova was murdered, 8 militants were killed in special operation missions in three separate regions of Chechnya (Zavodsky, Shalinsky and Urus-Martanovsky).
In the neighboring republic of Dagestan, five more militants were fatally shot on Sunday in the town of Khasavyurt on the Makhachkala Highway. The militants had opened fire after their car was pulled over by police for travelling without vehicle registration plates, police said.
Last month, a suicide car bomber attacked a convoy carrying the President of Ingushetia, Yunus Bek Yevkurov – this is Chechnya's neighboring region, where Estemirova's body was discovered. Taking her body to a region that is already stretched to the limits strongly suggests that individuals who are interested in further destabilizing the situation were behind this.
Russian President Dmitry Medvedev called for a "direct and harsh" response to the attack, for which he linked federal and local efforts to stabilize the Northern Caucasus.
It is not too difficult to at least imagine that the murder of the popular human rights official was an act of revenge on the part of the very people Estemirova had devoted her life defending. She was sacrificed to promote the aims of those who want to destabilize the region, which has finally, after a decade of fighting, been returned to a semblance of normality. But normality in Chechnya is a goal not shared by all.
The tragedy here is that the human rights organizations fail to understand that they are equally responsible for fanning the flames of violence with their biased, short-sighted conclusions, which always go against the federal forces and the leader of Chechnya.
After all, human rights should apply indiscriminately to every person and every nation, not just a select few.
You can share this story on social media: