No proof of Russia's hand in Georgian mutiny – The Times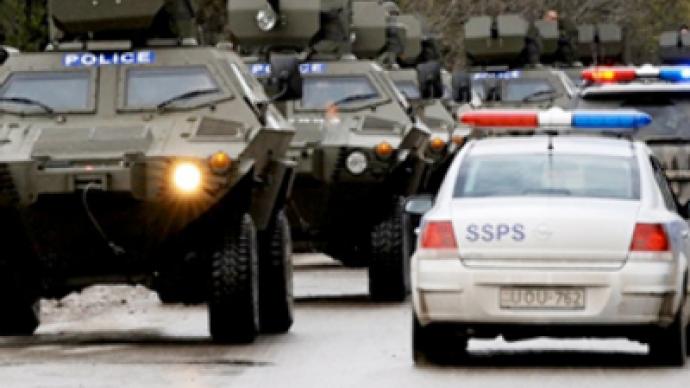 Despite accusations by Georgian officials that Russian secret services were involved in Tuesday's mutiny and alleged coup attempt, there is no firm evidence of it, according to a report in The Times.
The British newspaper cites sources close to President Saakashvili as saying that Georgia has dropped its claims that rebellious officers and ex-military took money from Moscow.
On Tuesday, the Georgian Interior Ministry reported that it had unearthed a plan to overthrow the government plotted by several former high-ranking military.
The news was followed by a several-hour stand-off between police forces and an armored battalion stationed near Tbilisi that refused to take orders from Defence Ministry officials. It ended peacefully after negotiations between Mikhail Saakashvili and the mutineers.
The Georgian opposition, who has been holding mass rallies in the country since April 9, said they believe the events were staged by the government.
Elaborating on his analysis of the situation, Times author Tony Halpin says: "Yesterday's events have shown that Georgia remains much more fragile than Mr Saakashvili and his team would like to admit. Political divisions are normal in a democracy, but splits within the military are a recipe for disaster in a country with Georgia's recent history."
You can share this story on social media: