Russia slams US 'interference' for vowing to continue NGO funding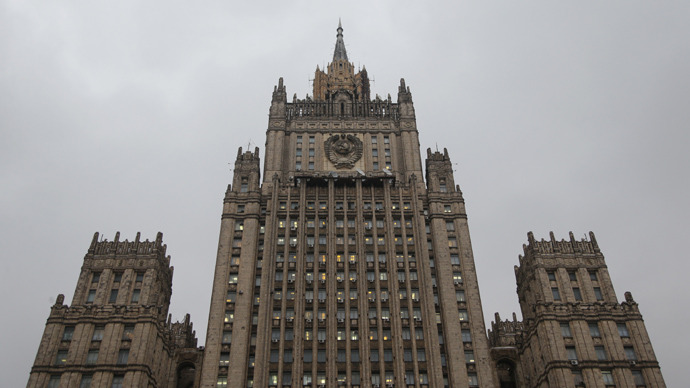 Russia's Foreign Ministry has condemned the US over its plan to continue financing certain Russian NGOs. Moscow has accused Washington of meddling in its domestic affairs.
"We consider the statement by the US State Department official representative Victoria Nuland, saying the US is going to continue financing some of Russia's NGOs through intermediaries in third countries, avoiding the Russian legislature, a blatant interference into our internal affairs," Russian Foreign Ministry spokesperson Aleksandr Lukashevich said in a statement on Saturday.
Mass audits of Russian NGOs started on March 21, on orders from the Justice Ministry and the Prosecutor General's office.
The checks immediately sparked criticism in the international rights community, which labeled them an attempt to pressure activists. Russia has maintained the checks are regular inspections to see if NGO work complies with Russian law – legislation was recently amended to require that NGOs receiving foreign funding register as 'foreign agents.'
Victoria Nuland, US State Department spokesperson, said that Washington's NGO funding will continue unabated: "We are providing funding through platforms outside of Russia for those organizations that continue to want to work with us," she said at a Thursday briefing.
The Russian Foreign Ministry believes the US is engaged in "direct instigating of certain non-governmental and public structures to violate legislation related to the work of non-governmental organisations in the Russian Federation," according to Lukashevich's statement.
Russian diplomats were also incensed by Victoria Nuland's description of the NGO raids as a "witch hunt." Lukashevich's statement described his American counterpart's choice of words as "cynical and provocative."
Moscow has said that its NGO policy is in line with generally accepted international practices. So far, auditors have reported no infractions in the activities of non-governmental groups, apart from one incident. On Thursday, 'For Human Rights' leader Lev Ponomaryov refused to turn over working documents to inspectors, saying that his organization had already been subjected to a recent check.
Law enforcers said the act was a refusal to comply with lawful demands, and started an administrative case against the activist.
President Putin on Friday asked Russia's top Human Rights Commissioner, Vladimir Lukin, to monitor the situation with the NGO raids. "I would like to rule out any excesses there," Putin said.
You can share this story on social media: