NGOs come under scrutiny ahead of elections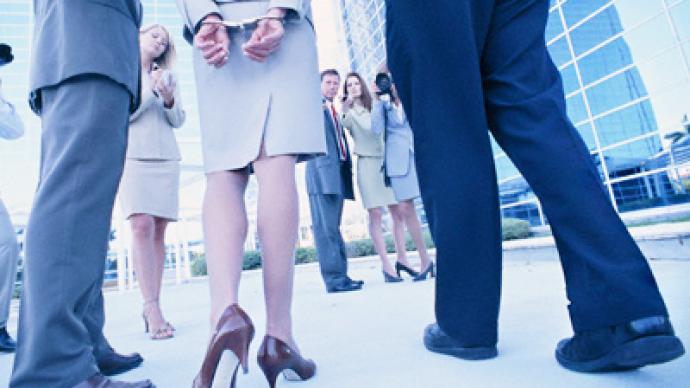 On the threshold of presidential and parliamentary elections, Russia's Justice Ministry is going fight illicit groups disguised as nongovernmental organizations (NGOs), said the head of the body Aleksandr Konovalov.
Speaking at a board meeting on Monday, Konovalov set out the ministry's tasks for the year and said that fighting dubious organizations that mask themselves as NGOs are among its priorities."Any illegal activity, which either emulates a particular form of NGO operations or employs the structure of a legal entity, must be timely detected and quashed by specialized agencies, using specific law enforcement methods," Konovalov said at a board meeting on Monday, as cited by Interfax. The Justice Minister pointed out that this was particularly vital in the run-up to the parliamentary elections in 2011 and presidential vote in 2012.Konovalov stressed that his ministry should work together with intelligence services to come up with methods in sniffing out illegal NGO activities. Old methods, however, should be excluded. The Justice Ministry – which is responsible for registering all new non-profit organizations and parties – should not "put up obstacles by taking every detail and every word literally in the charter or turn down people a dozen times", but, instead, "take action against those who really break the law". At the same time, the official noted that the civil society needs guaranteed opportunities for development.Meanwhile, the minister's called on his staff to keep an eye on NGOs that get mixed reaction from civil society representatives.MP Gennady Gudkov of the Fair Russia party believes Konovalov's words are an "alarming signal". Last year his movement Go Russia!, which was set up to support the country's modernization, was denied registration by the Justice Ministry because of irregularities in its documents. According to the parliamentarian, the agency lacks "a method of dialogue with civil society," cited Kommersant newspaper. The leader of the For Civil Dignity movement, Ella Pamfilova, said that the NGOs are still reeling from 'draconian' laws on their registration and operations. It was only recently that President Medvedev softened the legislation and socially-oriented organizations now get state support. Pamfilova noted that there were other threats to the country's security that needed to be addressed – such as terrorism. However, it is a lot easier to pick on NGOs as the enemy. On the contrary, Lev Ponomarev who heads the For Human Rights movement and Moscow Helsinki Group chairperson Lyudmila Alekseeva saw no threat to non-government organizations in the minister's statement."I do not know which organizations Konovalov meant, but I do not want to think of anything negative beforehand," she told Nezavisimaya Gazeta (NG) daily. "There are no members of illegal organizations among the people I know. However, it often happens in Russia that one thing is said, while something else is actually meant. Let's see what happens". Both Ponomarev and Alekseeva confirmed that their organizations received sponsorship from abroad. The paper noted that there might be a parallel between Konovalov's words and US State Department earlier announcement that Washington would continue its program to support democracy in Russia. In 2011, the US planned to allocate $65 million to different NGOs "that usually become more active on the eve of elections", according to Nezavisimaya Gazeta.Russia's Law on Non-governmental Organizations – the basis for their registration and activities – was first adopted back in 1996 and has been amended several times since then. In 2006, all foreign groups were obliged to register at the Foreign Affairs Ministry and disclose the amount of money they received from abroad. The situation was not any easier for local NGOs. While official registration became compulsory, the list of reasons for an organization to be denied registration increased. Due to those changes, about a half of such organizations ended their operations. President Medvedev has repeatedly called on NGOs to play a more active role in alleviating social problems as well as promoting civil society values in Russia. To ease the process for organizations to actually operate, the Law on NGOs was amended again in 2010. Groups working on social issues are now granted state support. "Over the past two years thanks to our joint efforts, the legislation on NGOs has been substantially amended," Medvedev said at a meeting of Council for Civil Society and Human Rights, which was held on February 1 in Yekaterinburg.He admitted that the legislation could never be perfect, but nevertheless, "it has been improved." Registration rules for NGOs were simplified. The list of documents required by watchdog state agencies has been curtailed. "The number of inspections has been reduced. At least I hope it has".
You can share this story on social media: