News on Russia exaggerated and biased – German survey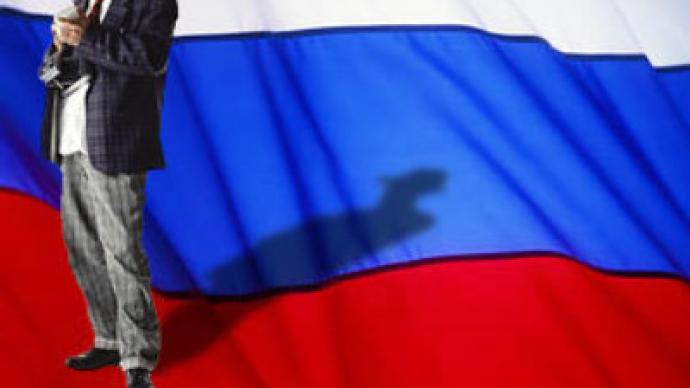 About half of Germany's population believes that the German media's news and comments on Russia are exaggerated and have a misrepresenting nature, which is creating a negative image of Russia, a survey says.
The research carried out by the German Institute of social studies 'forsa', says only 36 per cent of those polled believe that the German media's coverage of Russia represents facts, while 49 per cent say it does not.
The survey also revealed that 44 per cent of respondents say such publications contribute to creating a negative image of Russia. Only 13 per cent characterize the image thus formed as positive, and 42 per cent as neutral.
Forsa Survey
The survey, ordered by the company Wiese Consult, was carried out by Forsa on February 13-20, 2009 and 1,001 German people were polled. The statistical margin of error does not exceed 3%.
German opinion about Russian realities is prejudiced and biased, say 84 per cent of those polled, and only 10 per cent believe it is based on valid facts.
In general, Germans are interested in news from Russia, as 69 per cent of respondents have recently read or heard about the events happening there. Approximately the same number was monitoring the news on the Georgia-South Ossetia conflict.
World media vs. Russia
In an interview with Regnum news agency, Editor-in-Chief of Inosmi.ru media project Yaroslav Ognev said in the 21st century the attitude of the international media towards Russia "has changed and became more critical."
"The English media have become less realistic and more uniform. The French media is more critical and principled in comparison with the Germans, but their rigidity and consistency would barely yield to their Italian colleagues. Swiss and Spanish media are much more moderate," he said.
As for the American media, they do everything possible "to return Russia to democracy, and in this case criticism is the main weapon of the democracy, the aggressiveness and rigidity of which reminds dictatorship," Ognev added.
At the same time, more and more often recently one could have seen the criticism of biased materials about Russia and Vladimir Putin in the US media, inosmi.ru quotes politics professor Nikolay Petro as saying.
"Former ambassadors of the US, the UK and India – Jack Matlock, Roderic Braithwaite and M.K. Bhadrakumar – came out with such criticism, as well as professors Mark Almond, Anatol Lieven and Paul Saunders and journalists Jonathan Steele, Mary Dejevsky and Patrick Buchanan," Petro said.
Petro noted that it is hard to notice Russophobia among regular US folk – because in general people sympathize with each other and understand that the policy of the government depends little on them, he said.
You can share this story on social media: