New body for internal police investigations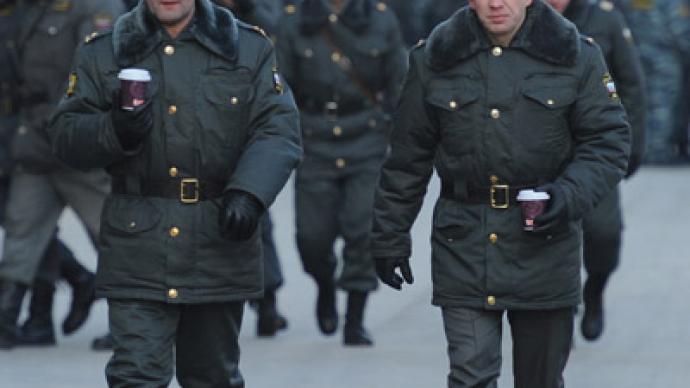 The head of Russia's Investigative Committee has ordered the creation of a special department to deal with crimes committed by police officers and other law enforcers.
The official representative of the Investigative Committee told the press that the officers who work in the new department would investigate the crimes committed by law enforcers and also deal with initial reports about such crimes. The Federal Security Service will be responsible for operative support of the investigation, he added.The special department for law enforcers' crimes will be created in the Main Investigation Directorate of the committee and also in the regional branches of the agency for Moscow City, the Moscow Region and St. Petersburg. The Investigative Committee separated from the Prosecutor General's office as Russian authorities aim to fight the corruption and crime within police and prosecutor ranks. The chairman of the committee, Aleksandr Bastrykin, reports directly to the president.The committee's spokesman said that the latest order was caused by a string of reports about outrageous crimes committed by police officers, in particular the death of a detained man in a police station in Kazan, Tatarstan. The victim's relatives told the press that policemen raped the man with a champagne bottle. Five officers were stripped of their rank and fired from the police force after the scandal.Police, prosecutors and the Investigative Committee had stepped up their work in the investigation of police brutality, but could not process all reports due to their great quantity, the spokesman noted. The official also said that the police possessed special knowledge and skills and often used them to conceal their crimes and avoid accountability. The idea to make a special department within the Investigative Committee has been strongly opposed by Interior Minister Rashid Nurgaliyev. In a recent speech before the parliament the minister said that the committee already had dedicated departments for the purpose, and the Interior Ministry also had its own internal investigation units. The minister noted that internal investigation units uncovered 50 per cent of all police crimes, but the Investigative Committee took all the credit for this as they were the final recipients of all the reports, according to the law.
You can share this story on social media: