'Being a good man not enough' - deputies demand internal minister be fired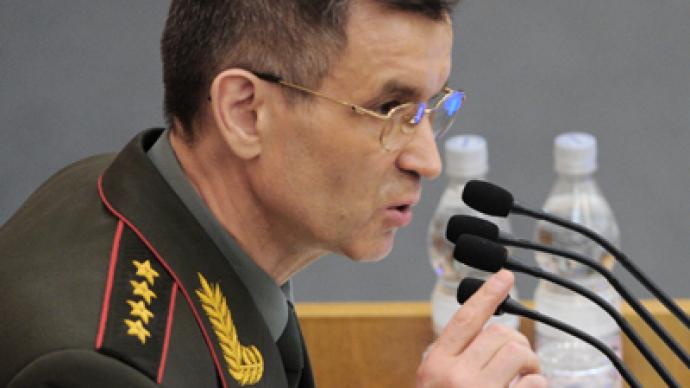 The Fair Russia party has asked President Dmitry Medvedev to dismiss Interior Minister Rashid Nurgaliyev over what it says has been a "complete failure" of the police reform.
The party "has nothing against" the minister personally, and is aware of his honesty, Fair Russia deputy Gennady Gudkov told Nurgaliyev, who was presenting a report on his agency's work at the State Duma on Friday. The MP noted though that there is no such post in the government as "a good person." "You bear responsibility for the complete failure of the reform, which undermines trust not only in the law enforcement agencies, but also in the authorities in general," Gudkov stated, as cited by Itar-Tass. The lawmaker pointed out that Fair Russia's address regarding Nurgaliyev's dismissal appeals both to the incumbent president, and to President-elect Vladimir Putin. Back in 2009, Medvedev launched a major reform of the country's Interior Ministry aimed at making its work more efficient. The reform included reforming the agency's structure, significant staff cuts, the re-attestation of police officers, rebranding law enforcers from "militsiya" (militia) to "politsiya" (police), and a Law on Police. However, in recent months, the rebranded police have faced a spate of scandals involving deaths of suspects in custody and alleged torture of detainees to extract false confessions.In March, a resident of Kazan, republic of Tatarstan, died of injuries after police officers allegedly sodomized him with a champagne bottle. The incident sparked a powerful public outcry and made authorities launch a massive probe into all complaints of illegal action by police. There have been quite a few reports of police brutality throughout the country, the Investigative Committee had to acknowledge. The body vowed to thoroughly examine all the complaints.
You can share this story on social media: