US presents new financial program to promote democracy in Georgia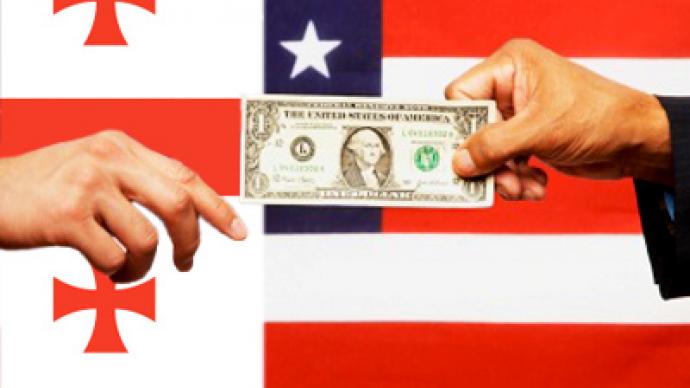 US Ambassador to Georgia John Bass has launched a new set of programs totaling over $90 million to help to improve democracy in Georgia.
The announcement came shortly after US State Department issued its annual report voicing concern over developments in the country and criticizing the authorities over numerous setbacks.The program was officially launched in Tbilisi on Wednesday. Ambassador John Bass said that the formal set of over 15 programs will extend over the next four years and total over $90 million. The program is aimed at strengthening Georgia`s democratic development, improving access to the law and ensuring a stronger, more independent judiciary in Georgia.The ambassador stressed that the US authorities were not in Georgia to dictate outcomes, but were aiming to support Georgia`s society in order that the environment be more competitive.Representatives of the Georgian administration, many of whom were present at the event dedicated to the launch of the program, expressed satisfaction with it and pledged never to leave the course the United States has set them on.The new program was presented very soon after the US State Department released a new report concerning human rights in Georgia. While mentioning some improvements in the situation with democracy, the report named many setbacks, in particular government pressure on the judiciary, selective application of the law, imprisonment on political grounds and pressure on business over ties with political opposition and independent media. The report also named such things as abuse of prisoners and mistreatment of refugees. The Georgian government said that there were parts in the report with which they disagreed and suggested focusing on the positive aspects of it.On the other hand, the Georgian opposition accepted the State Department report with satisfaction. At the same time, they noted that the US politicians were distancing from those who are currently in power in the country, largely due to the huge support, both financial and diplomatic, from the US administration itself. Besides these elements, the Georgian opposition disagreed with the statement by the country's government that the report on Human Rights was prepared on the basis of non-verified information provided by NGOs and the ombudsman. The New Rightists coalition said that it was not correct to interpret the report as one-sided, being from one of the most reliable and trusted sources in the world, and that the government was shaming not only themselves, but the country as a whole, by allowing such public statements.
You can share this story on social media: