Hungary equates Communism to Nazism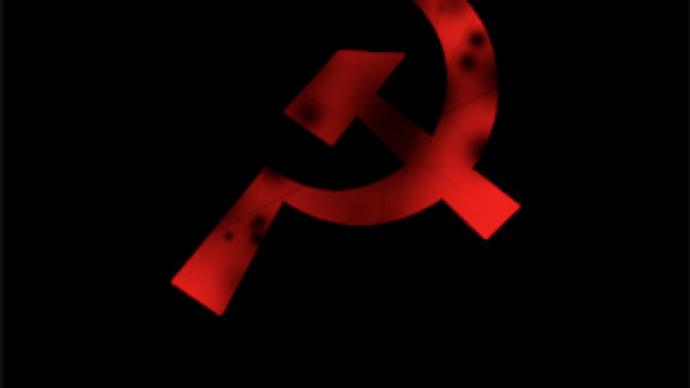 Hungarian lawmakers have passed a bill equating Communist era crimes to the Holocaust and banned denying it under threat of imprisonment.
An amendment to the Criminal Code was passed by the parliament's majority center-right party FIDESZ (Hungarian Civic Union) on Tuesday, Itar-Tass reports. According to the new legislation, those denying, casting doubts on, or depreciating the crimes committed by the Communist regime will be facing from one to three years behind bars.
Earlier, in February this year, the former coalition of the left wing parties passed a law banning the denial of the Holocaust. Now the rightists – who won over 68% of seats in the parliament in spring 2010 – have struck a balance between Communism and Nazism. The decision is among the first crucial ones made by the Hungarian Civic Union since it came to power.
Russian Communists have labeled the decision as a provocation and said it is disreputable for a parliament to do so.
According to Communist Party leader Gennady Zyuganov, the move is an echo of the Nazi regime, which terrorized Europe in the 1920s and 1930s.
"Back then, 23 European states were ruled by the Nazis and pro-Nazi regimes and Hungary was Hitler's first accomplice," he said in an interview with Echo Moskvy radio station. "This voting is a 100% provocation which humiliates our fathers, the victors of WWII. In the year of the 65th anniversary of the victory I consider it to be not just a provocation but a sign of a Nazi plague which is spreading across Eastern Europe," Zyuganov stated.
In its history, Hungary experienced living under both the Nazi and Communist regimes. During the Second World War the country was a member of the so-called Axis powers. Collaborating with Italy and Germany back then, Hungary benefited territorially. Fighting on the Nazi's side, the Magyars took part in the invasion of Yugoslavia and the USSR.
After suffering tremendous losses in the battle of Stalingrad and realizing Hitler would likely lose the war, Hungary got involved in talks with Western allies in 1944 to seek an armistice. As a result, however, Hungary – which turned from Hitler's friend into foe – was occupied by the German forces. Under the occupation, up to 500,000 Jews living in Hungary died from maltreatment or were murdered. Only about a third of the Jews who lived in the country before the war survived the Holocaust.
After the war came the years of the People's Republic of Hungary and the Communist regime. In 1956, a student rally demanding reforms and political freedom led to a chain of events that resulted in what is known as Hungarian Revolution. The revolt was suppressed by Soviet tanks and troops which entered the country at the request of the Hungarian Working party. As a result, thousands of Magyars were killed and up to 200,000 Hungarian refugees fled the country.
The idea of equating the Nazi and the Communist regimes is not new for the former Iron Curtain states. In November last year, Polish President Lech Kaczynski approved an amendment to the criminal code which outlaws the production, possession, spread and sale of items or recordings containing symbols of communism. A year before that a similar law was passed by the Lithuanian parliament which banned the display of Nazi and Soviet symbols, such as the swastika and the hammer and sickle.

Natalia Makarova, RT
You can share this story on social media: