Moscow slams Latvian 'bow' to Nazi veterans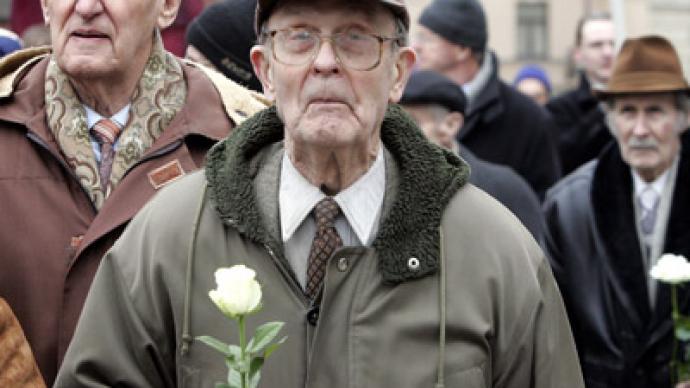 The recent statements by Latvian President Andris Berzins, who said Latvian Waffen-SS veterans were not criminals and deserve respect, are "blasphemous and immoral," the Russian Foreign Ministry says.
On Tuesday, Berzins said in an interview with LNT TV that the nation should bow to its Waffen-SS veterans who fought on the Nazi side in WWII, and that it is "absurd" to consider them criminals. The statement was made ahead of the annual parade by the former legionnaires in Riga on March 16.Commenting on the matter, Russian Foreign Ministry spokesman Aleksandr Lukashevich said that "attempts to justify atrocities committed by the Latvian SS volunteer legion against the civilian population of the Novgorod and Pskov regions, Belarus and Riga ghetto" are immoral. Naturally, such actions provoke outrage in Latvia and abroad, he added. The Baltic state, he noted, "demonstratively" ignores the UN resolution "on the inadmissibility of practices that contribute to fuelling contemporary forms of racism and xenophobia." "Regrettably, we have to state that Riga's deep-rooted desire for a 'historic revanche' is not helping to promote the perception of modern Latvia as a democratic state, or to develop its relations with Russia," Lukashevich pointed out.
You can share this story on social media: