Navy to build base in Abkhazia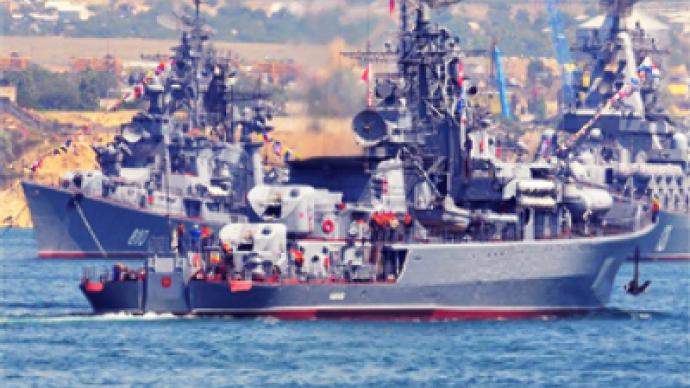 The Russian Navy has confirmed it will construct a sea base in the Abkhazian port of Ochamchira later this year.
The new dock will allow battleships from the Black Sea Fleet to protect Abkhazia's shores any terrorist threat by Georgian subversives, the ITAR-TASS news agency reports.
The decision has already been made and details are being discussed with the Abkhazian authorities. Work for the new base, including coast fortification and dredging, will take several years to complete.
In the future, the Russian military plans to station 3,700 servicemen at bases in Abkhazia.
Joint exercises have also been planned, to improve the capability of Abkhazian servicemen.
A restored Soviet Air Force base in the Abkhazian city of Gadaut will be the HQ of the Russian contingent in the new republic. No new bases are planned but the existing ones will be fully refurbished. Work on these is expected to be complete by the end of this year.
Overall, Russia is to station three military bases in Abkhazia alone: an Air Force base in Gadaut, a sea base in Ochamchira and a base to control the Kodory gorge on Georgia-Abkhazia border.
You can share this story on social media: