Putin approved of Navalny's candidacy in Moscow poll – mayor
Published time: 21 Oct, 2013 09:12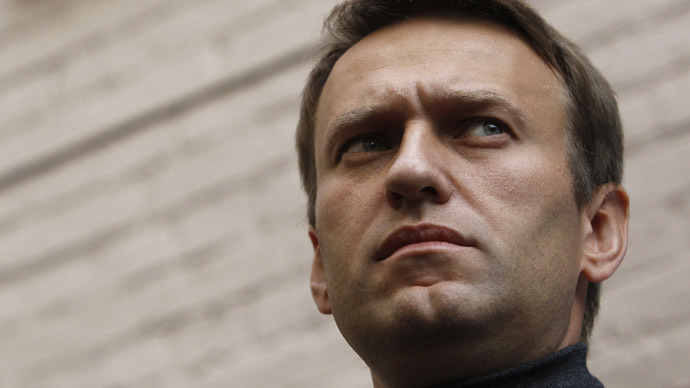 Moscow Mayor Sergey Sobyanin has said that top Kremlin officials, including President Putin, had approved his assistance to contender Aleksey Navalny in the September mayoral elections.
Sobyanin, who is a longtime and high-ranking member of the parliamentary majority United Russia party, told Kommersant-Vlast weekly that he consulted both President Vladimir Putin and first deputy chief of the presidential administration Vyacheslav Volodin before asking the city legislature to grant support to Navalny, a popular anti-corruption blogger and one of the leaders of the street opposition.
"They had a positive attitude to my opinion that Navalny must participate in elections. I did not feel that they had any other position," the mayor said.
The official referred to the situation when he asked the deputies of the Moscow city legislature to submit signatures in support of candidate Navalny. According to Russian law, all candidates in the poll had to ensure the support of at least 6 percent of city parliamentarians (or at least 110 signatures from deputies of district legislatures).
"United Russia has quite a strong influence over municipal deputies in Moscow. Fifty-four percent of all deputies represent United Russia. I supposed that our opponents from other parties could fail to collect enough signatures to pass the municipal filter and therefore I did everything possible to ensure that they collected them," the mayor told reporters.
Sobyanin, who himself was running as an independent, had earlier explained this move as an attempt to boost competition and ensure democracy. Of about 40 registered candidates, only six managed to pass the 'municipal filter'. After Sobyanin's repeated calls to support the opposition, the city deputies offered 110 signatures to Navalny, but activists from the candidate's elections HQ only accepted 49 of them and collected the rest by themselves.
Sobyanin won the September election in the first round, collecting over 51 percent of votes. Navalny came second with an unexpectedly high result of over 27 percent.
Navalny refused to recognize the incumbent's victory in the first round and contested it in court, however his lawsuit was rejected in late September.