'NATO's post-2014 Afghan mission needs UN approval' - Moscow
Published time: 17 Oct, 2012 12:45
Edited time: 17 Oct, 2012 16:55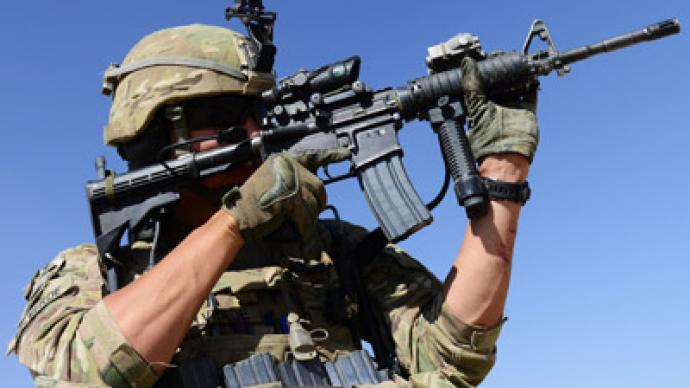 The western military bloc's continued presence in Afghanistan beyond its pullout date must get authorization by the UN Security Council, said Russia's NATO ambassador.
"The absence of a UN mandate may weaken regional stability and provoke neighboring countries," Nikolay Korchunov told reporters on Wednesday. "Questions inevitably arise about the outward implications of such a [military] presence."
A UN mandate for NATO's extended presence in the Central Asian country would "lay the groundwork for cooperation between NATO and other states, including Russia," the diplomat noted.
Korchunov mentioned NATO's use of an air corridor across Russia to the International Security Assistance Force in Afghanistan as an example of successful bilateral cooperation.
Last week, NATO chief Anders Fogh Rasmussen announced the Western military bloc's intention of remaining in Afghanistan for a "non-combat" mission.
"When we end our current combat operation by the end of 2014, we will have a very strong Afghan security force to take full responsibility for the security all over Afghanistan," Rasmussen told NATO defense ministers in Brussels. "I feel confident that the Afghan security forces will be able to take such full responsibility."
There will be 352,000 Afghan security forces and they will be very capable, the NATO chief added.
Rasmussen also vowed that a recent spike in "insider attacks" – which involves NATO-trained Afghan troops turning their weapons on ISAF forces – would not derail the planned mission.
"We have taken a number of measures to prevent such attacks," he said. "We have strengthened vetting and recruitment procedures; we have strengthened counter-intelligence measures; we will continue to take new steps if necessary because these insider attacks threaten to undermine trust and confidence between foreign troops and Afghan security forces."
Daily cooperation between foreign troops and Afghan forces is based on trust and confidence, he stressed.
In light of such threats to the post-2014 mission, Russia's NATO ambassador stressed that it is important that the post-2014 mission avoid "fragmentation of international efforts." In this connection, "a UN mandate for such plans is taking on additional significance."
NATO is also considering the legal groundwork for the future training mission in Afghanistan, Korchunov believes.