NATO must guarantee it does not view Russia as potential enemy – envoy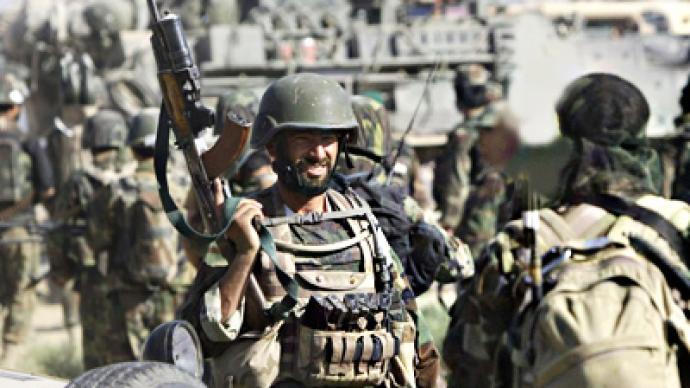 The Western military alliance and Moscow should rule out any hostile military plans against each other, Russian ambassador to NATO Dmitry Rogozin has said.
Russia is insisting on a legally binding agreement with the bloc to prevent such hostile military plans. At the Russia-NATO Council that took place last week, ambassadors decided to consider military planning doctrines for both sides. At some point, a special decision should be made, Rogozin told Interfax on Thursday. This could even be regulated by a special law. He added that the issue of NATO and Russia's military plans is now constantly on the council's agenda.Russia was concerned by the information published by WikiLeaks in December 2010 about alleged NATO plans to defend Poland and the Baltic states from a possible Moscow military threat. Rogozin described the leaks as a "sort of litmus test" that could display the alliance's real intentions.  NATO's current rhetoric regarding Russia is different. But Moscow cannot fully rely on statements – even those made by high-ranking officials – and needs guarantees. "Attempts at playing with Russia as a potential foe are silly, not serious and fail to meet the real security needs of the West," Rogozin said.The envoy also warned that NATO's possible refusal to cooperate with Russia in building a joint missile defense system in Europe may endanger the Western bloc itself. If the two sides fail to reach an agreement, the West would make the security in Europe "very questionable by its own efforts," he noted.  Moscow is insisting on guarantees from NATO in this area as well. The planned US missile defense system in European countries should not be aimed against Moscow.   Russian President Dmitry Medvedev has suggested that a joint missile defense system be built based on a sector principle. NATO had invited Russia to participate in the planned missile defense program, but the details are still not clear even to Europeans themselves. The Russian leadership warned that if no agreement with the alliance is reached in this area, this could lead to a new wave of arms race.
You can share this story on social media: