NATO force-fed Libya tyranny or Islamism- Envoy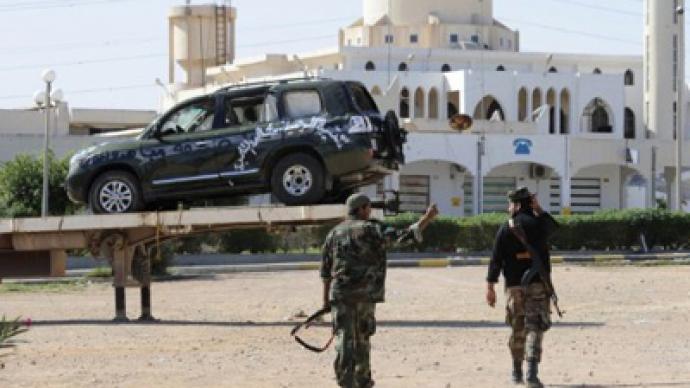 NATO has practically privatized the right to choose Libya's future, which comes down to choice between tyranny and Islamism, said Russia's ambassador to the military bloc, Dmitry Rogozin.
Rogozin said he disagreed with NATO General Secretary Anders Fogh Rasmussen who claims that NATO stuck to the letter of the UN mandate on establishing a no-fly zone over Libya, protecting its civilian population and enforcing the arms trade embargo."We will not evade the analysis of the consequences of NATO's actions in Libya where the alliance used the most liberal interpretation of the UN resolutions to actually take the right to decide about the country's future, depriving the Libyans of such right," Russian news agencies quoted Rogozin as saying on Friday. The people of Libya are now forced to choose between tyranny and Islamism, Rogozin said.The NATO Council on Friday agreed to end the operation in Libya on October 31. This came after a UN Security Council vote on Thursday to end the international military operation on October 31 at 23:59. The military operation, which began on March 17, resulted in the death of former Libyan leader Muammar Gaddafi and a victory for the National Transitional Council.
You can share this story on social media: