NATO should guarantee its missile shield is not anti-Russian - military chief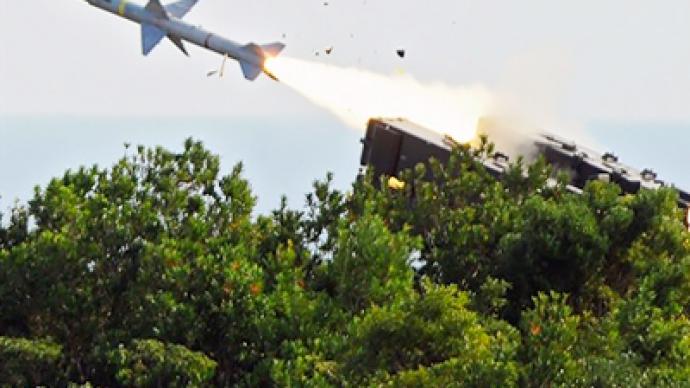 Moscow will insist that NATO provides a guarantee that its European missile defense will not pose a threat to Russia's strategic nuclear forces, chief of the Russian General Staff, General Nikolay Makarov, has said.
"We intend to seek firm guarantees on de-targeting missile defense against Russia's nuclear potential. We will wait for proposals from NATO. We hope that European colleagues will understand us", Makarov said. "We cannot create the security situation in Europe depending on the Russian-US agreements as it was during the Cold War times," he added, as cited by Itar-Tass.On Wednesday, the commanders of the general staffs of all of the 29 member states of the Russia-NATO Council gathered in Brussels to discuss security issues. The agenda also included the prospects of co-operation between Moscow and the alliance in the creation of a new European missile defense shield. Russia was formally invited to participate in it in November last year, during the Russia-NATO summit in Lisbon.Speaking to journalists after the session, Nikolay Makarov noted that Moscow is open for the discussion of any constructive ideas that would take into consideration Russia's concerns over possible strategic misbalance in the region. He reiterated the stance voiced earlier by the country's top officials saying that Russia wants to develop the missile defense system jointly. The military chief confirmed that Moscow is ready to assume protection of its sector in Europe from a missile threat in the framework of the so-called "sectoral" approach. "We have called on our colleagues to develop cooperation in this field based on the principles of equality and considering mutual concerns," Makarov noted. The idea of sectoral missile defense was put forward by President Dmitry Medvedev at the Lisbon summit. The general idea is that Europe would be divided into sectors and each side – Russia and the Western partners – would defend their sector of responsibility. Moscow had also warned that if no compromise is found on missile defense and Europe, and the US ends up building its own shield, Russia will have no choice but to respond with military measures. "We suggest developing the missile defense jointly, from its concept to its realization in a model," Makarov said on Wednesday, cites Interfax. At the same time, he stressed, recently-announced US plans to deploy elements their global missile defense shield in Romania violate earlier reached agreements between Moscow and Washington. "This arouses apprehensions because they are using architecture developed in advance and starting the deployment of missile defense means in line with it," he said.During the Russia-NATO Council's meeting the sides have also signed NATO-Russia Council's Consolidated Glossary of Co-operation. "The glossary is a serious document that sums up the work of a joint group of authors over more than ten years. The working methods of these experts should be used in other spheres too," Makarov said. He added that this experience could also be used in building the joint missile defense system.
You can share this story on social media: