Russia on AMD: Words not enough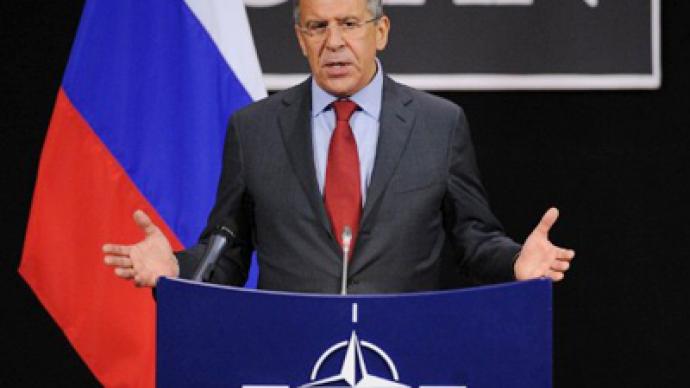 Moscow insists on legally-binding rather than political guarantees that the European missile defense system will not be targeted against Russia, Foreign Minister Sergey Lavrov says.
"It's absolutely not enough to say that in 1997 [by signing the Russia-NATO Founding Act] we declared that we are not enemies and pledged to take into account each other's security," Lavrov told a media conference after a meeting of the Russia-NATO Council in Brussels.The diplomat reiterated the stance Moscow has long taken: it needs "clear and firm guarantees" that the planned missile defense shield would not pose a threat to Russia. Lavrov underlined that such guarantees must "be accompanied by jointly agreed military, technical and other criteria" which throughout the implementation of the missile defense project would enable Russia to see that it is not aimed at any European country."Of course, words are important, and we do hear these words. However, 'trust, but verify', as US President [Ronald Reagan] used to say," Lavrov pointed out. In military issues, as well as in politics, potential is important, but not intentions or promises, he added. Speaking in Brussels, the foreign minister also said that Russia and the US may reduce tactical nuclear weapons on a mutual basis only after America withdraws such weapons from Europe. "Unlike Russian non-strategic nuclear weapons, US weapons are deployed outside the country," Lavrov stated. Furthermore, the infrastructure for their use remains in full combat readiness. The minister stressed that before talks on the matter could begin, the positions of both sides should be considered on an equal basis.
You can share this story on social media: