NATO 'failing to adjust' - envoy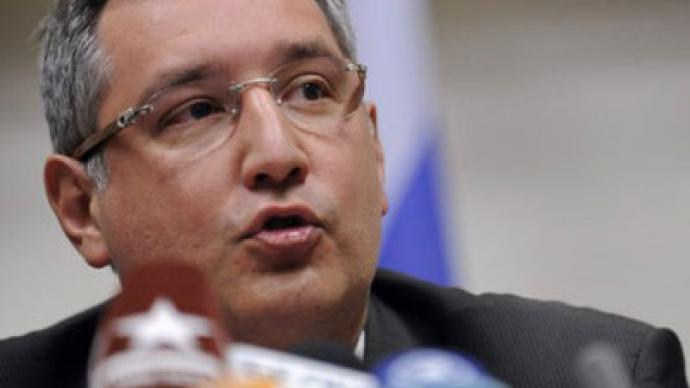 NATO is not adjusting to a post-Cold War reality. That is according to Russia's envoy to the bloc after the session of the Russia-NATO Council in Brussels on Wednesday.
Dmitry Rogozin said Russian officials face a "complete lack of understanding" from NATO on major European security issues and cited NATO's extremely reactionary desire to keep Cold-War treaties in place."We were also surprised that NATO officials persist in clinging to a treaty that is long dead, instead of recognizing the reality that there is no threat whatsoever to the West from the East." Rogozin said.The Russian envoy also said some European participants at the council session wanted to build trust between Russia and NATO, to which Rogozin replied that the best exercise in this respect would be NATO's refusal to develop military plans against the Russian Federation. This was President Medvedev's suggestion at the Lisbon Summit one year ago, but Rogozin noted that NATO had yet to respond to it. "What kind of partners are we if NATO is making military plans against Russian cities and Russian people? And this cannot be left without reciprocal measures on our part," Rogozin stressed. Russia side had again proposed a fresh start with NATO but that only when the bloc gives up its military plans against Russia will it be possible to discuss other forms of cooperation.
You can share this story on social media: